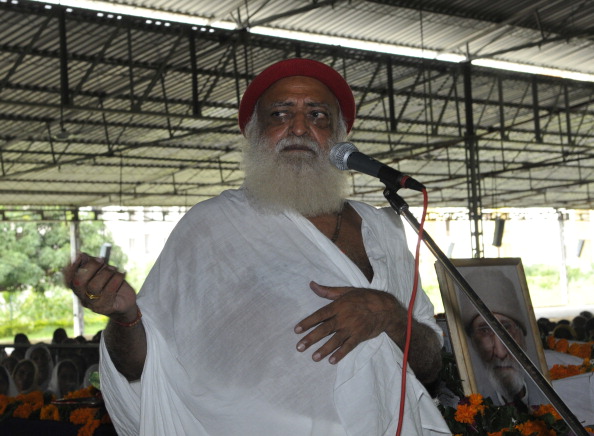 Gujarat's Anti-Terrorism Squad has arrested Kartik Haldar, a gunman suspected to be behind the killings of three key witnesses in the rape cases filed against self-styled godman Asaram. Haldar was arrested from Raipur in Chhatisgarh on Sunday.
Joint Commissioner of Police (Crime Branch) and IG in charge of the ATS JK Bhatt said: "Other than murdering the witnesses, Haldar had also attempted to kill four other persons who were directly or indirectly associated with the rape cases filed against the jailed religious leader in Jodhpur and Ahmedabad."
In a statement, the ATS said that Haldar had revealed during interrogation that he had been instructed by 'sadhaks' (followers) of Asaram to kill these witnesses and therefore weaken the cases against the godman. He said he had been funded by sadhaks in Asaram's ashrams all over the country, according to the Hindustan Times.
Haldar is an accused in the murders of Asaram's personal doctor Amrut Prajapati in June 2014, his assistant and cook Akhil Gupta in January 2015, and key witness Kripal Singh in July 2015. All of them were shot from close range, said the ATS.