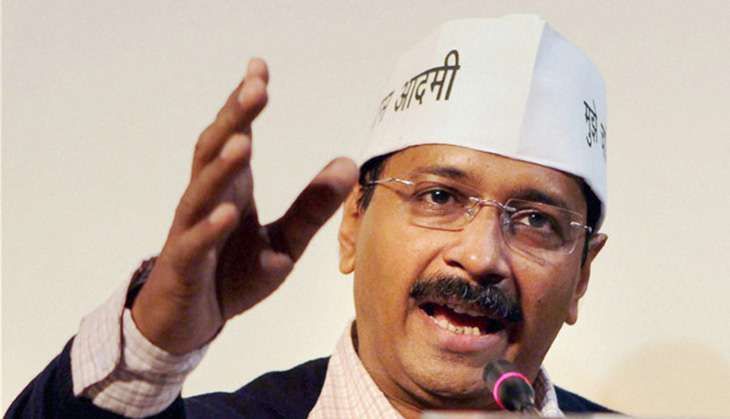 Alleging that the demonetisation of Rs 500 and Rs 1000 notes was a huge "scam" Arvind Kejriwal on 12 November announced that he will hold a press conference and provide evidence of the same.
From evidence pouring in, demonitization is turning out to be a huge scam. Will present evidence at 10 am in a press conf

— Arvind Kejriwal (@ArvindKejriwal) November 12, 2016
This comes soon after reports surfaced that a a huge amount of cash worth Rs 1,000 notes were deposited in the bank account of the West Bengal unit of the BJP, much before Prime Minister Narendra Modi made the announcement of demonetisation, promptinf that BJP leader were aware of the move.
Senior Lawyer, Prashant Bhushan also tweeted out a document as eveidence.
This is just 1 Acct of WB BJP in Central Ave,Kolkata branch of Indian Bank where cash dep of 1Cr is made in 1K notes,hours before PM speech! pic.twitter.com/tQ7M1RO8fm

— Prashant Bhushan (@pbhushan1) November 11, 2016
Kejriwal had earlier claimed that BJP and its "friends" were informed about the demonetisation of high value currency "a week before" the move was effected, especially keeping the upcoming UP polls in mind.
Kejriwal also questioned the logic behind the introduction of Rs 2000 notes saying it will fan corruption and the black money economy instead of containing it and that demonetisation has hit the common men hard.
Read More: Demonetisation effect: Long queues of cash-strapped customers at Mumbai ATMs
In a series of tweets, Kejriwal also took pot shots at an advertisement of Mobile payments firm 'Paytm' that featured PM Modi's image, saying the company was the biggest beneficiary of the move.
Meanwhile, facing a shortage of cash since the announcement, people in across the country are rushing to ATM counters, only to witness serpentine queues.
The use of old 500 and 1,000 rupee notes for paying household utility bills, fuel, taxes and fees as well as purchase from co-operative stores has also been extended till 14 November.
Read More: Government extends the use of old Rs500, 1000 currency notes for utility bills till 14 November
--With PTI inputs