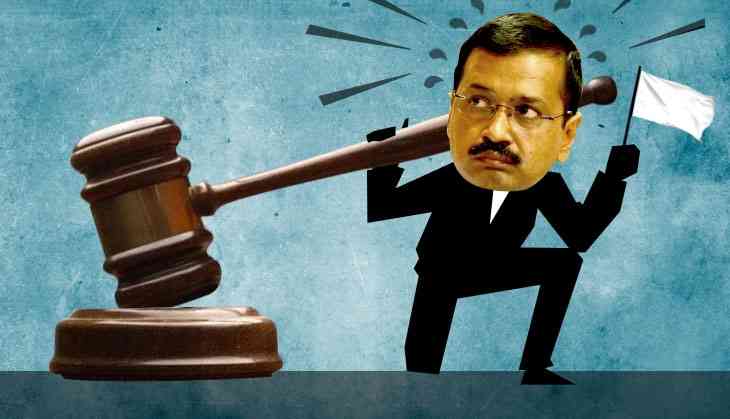 Delhi Chief Minister Arvind Kejriwal (ANI)
Delhi Chief Minister Arvind Kejriwal continues to apologize to those political leaders against whom he had made allegations at different point of times. After Shirmoni Akali Dal leader Bikram Singh Majithia, Kejriwal now apologized to the present Union Minister and former BJP president Nitin Gadakari and former Human Resource Minister Kapil Sibal.
In most of the apology letters, Arvind Kejriwal made it clear that whatever allegations he had made were political ones and unverified. He had no proofs to substantiate the allegations. The defamation cases against Kejriwal are underway over years. Here, the question arises how he suddenly realized that the allegations he made against these three politicians were political? He did not realize the same while he was making allegations. The truth is more than what Kejriwal is saying about his apologies.
Some of the truths lie in the statement of one of the AAP MLAs. "The reason he (Kejriwal) had apologised is because he has several cases against him in many parts of the country. And some of them are in the fast track courts," said Aman Arora, AAP MLA from Arora.
It seems clear that one of the key reasons for resorting to the apologies is to avert troubles and legal battles he landed into after facing a lot of defamation cases. It's not only these defamation cases that he is reeling under. There are other defamation cases including that of Finance Minister Arun Jaitley as well.
Keeping in view the general elections that are due in the next year, it seems that Arvind Kejriwal felt that these cases may create hurdles in his way to contest general elections. If he is convicted in any of the cases, he can be disqualified and barred from fighting elections for 5 years.
As he already witnessed the bitter behavior of the central government towards them and his office and resident have been raided for minor reasons, these cases may be the reason for his witch-hunt in future. In order to pre-empt these political troubles, he is trying to settle these cases. As Arora pointed out that some of the cases are being heard by the fast track courts, the judgment can come in at any point of time. So, it seems it is more a politically motivated strategy, less change of heart. As the allegation was the political, the apologies are the political too.