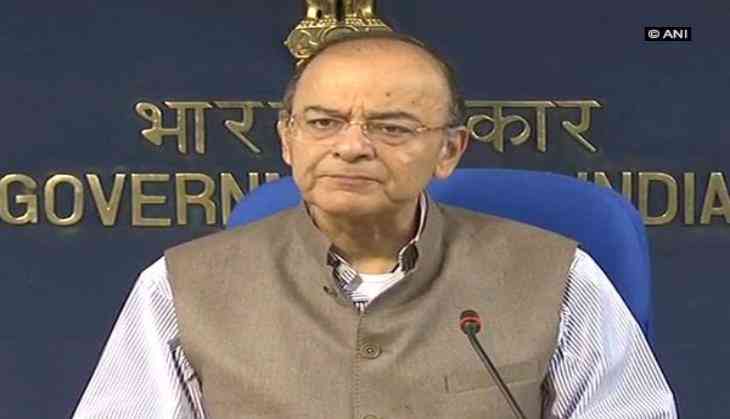 Union Finance Minister Arun Jaitley on Saturday said the Bharatiya Janata Party (BJP) has always been a pro-Hindutva party, while taking a jibe at Congress Vice President Rahul Gandhi over the issue of his religion.
"The BJP has always been seen as a pro-Hindutva party. So if an original is available, why one would prefer a clone?" Jaitley responded to a poser on Rahul Gandhi's temple visits during elections, in a press briefing.
In the run-up to the assembly elections in Gujarat, the two parties have left no stone unturned in bringing one another down. While the Congress Party has been calling Prime Minister Narendra Modi a 'non-Hindu', the BJP has often referred to Rahul Gandhi as 'non-Hindu'.
Further slamming the Congress Party, the senior BJP leader said, "In 1990s, the reforms were taken under compulsion, but the government under Prime Minister Modi is undertaking the reforms by conviction. While the BJP has maintained its credibility, Congress is slowly becoming extinct."
"The 10 years of governance before Prime Minister Modi ji's government was the most corrupt government we have ever seen. It was a leaderless government. It was said that the then prime minister was a prime minister in office, but not in power," he added.
Jaitley also stated the foreign investments had completely stopped at a point in India.
"Foreign Investments had completely stopped at a point in India. Today, we have come up by 42 positions in the world ranking of Ease of Doing Business," he said.
The two-phase Gujarat elections will take place on December 9 and 14, while the results will be out on December 18.
-ANI