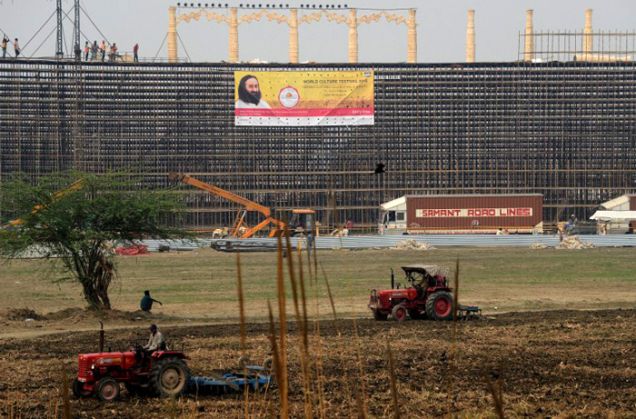 While outrage brews over the Art of Living Foundation's massive event - the World Culture Festival, it has now been found that the foundation was reportedly given a grant of Rs 2.5 crore by the Union Ministry of culture last year.
The grant was approved by the Ministry in December 2015 for the Bengaluru-based Vyakti Vikas Kendra Trust set up by spiritual guru Sri Sri Ravi Shankar - who is also the founder of Art of living foundation, the Hindustan Times reported.
The daily quoted culture minister Mahesh Sharma as saying that the grant was given under the scheme of financial assistance given to cultural organisations with a national presence. Sharma reportedly said that the ministry hadgiven similar grants to Spic Macay, Vidya Bharati Sanskriti Sansthan, and a number of other organisations.
While Spic Macay is a voluntary body that promotes classical music and dance, the Vidya Bharati Sanskriti Sansthan is affiliated to the Rashtriya Swayamsewak Sangh.
Sharma, who will attend the event, also told HT that the money was not for the World Culture Festival. He said that while the quantum of the grant could go up to Rs 5 crore under the scheme, the AOL was given Rs 2.5 crore.
However, according to the minutes of a 16 December meeting of the ministry's steering committee on scheme of financial assistance to cultural organisations with national presence, the Rs 2.5 crore grant was reportedly meant for the mammoth event which begins 11 March in Delhi.
It is important to mention that some of the posters of the event, which will reportedly be inaugurated by Prime Minister Narendra Modi, also have the ministry as one of the supporting organisations.