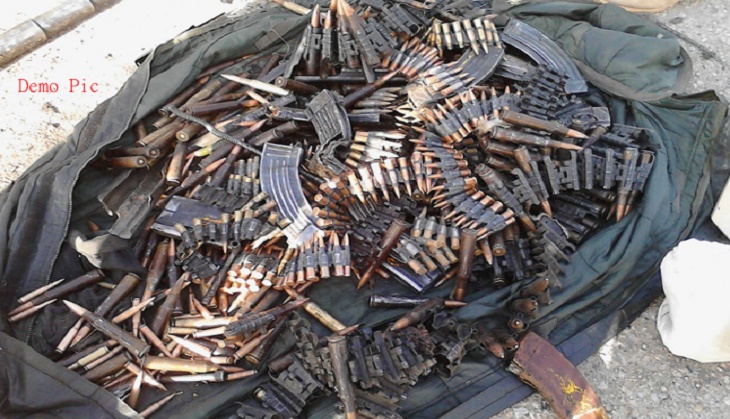 The Indian Army on 9 May recovered a large quantity of arms, ammunition and explosive materials in Jammu and Kashmir. The army personnel recovered these during a search operation at Phulwari Gali in Rajouri sector.
The raid was conducted after officials received a tip-off about a dump of explosives and ammunition on 8 May. After a day-long search, the troops recovered the cache.
Recoveries included one Under Barrel Grenade Launcher (UBGL), two magazines of Chinese pistol, one .22 pistol magazine, one electric detonator, nine detonators of No. 27, one grenade delay fuse, 1751 rounds of AK-47 rifles and 52 blank rounds of AK-47.
The troops also conducted search operations in and around Phulwari Gali. However, no arrests were made from the spot.
-With inputs from ANI