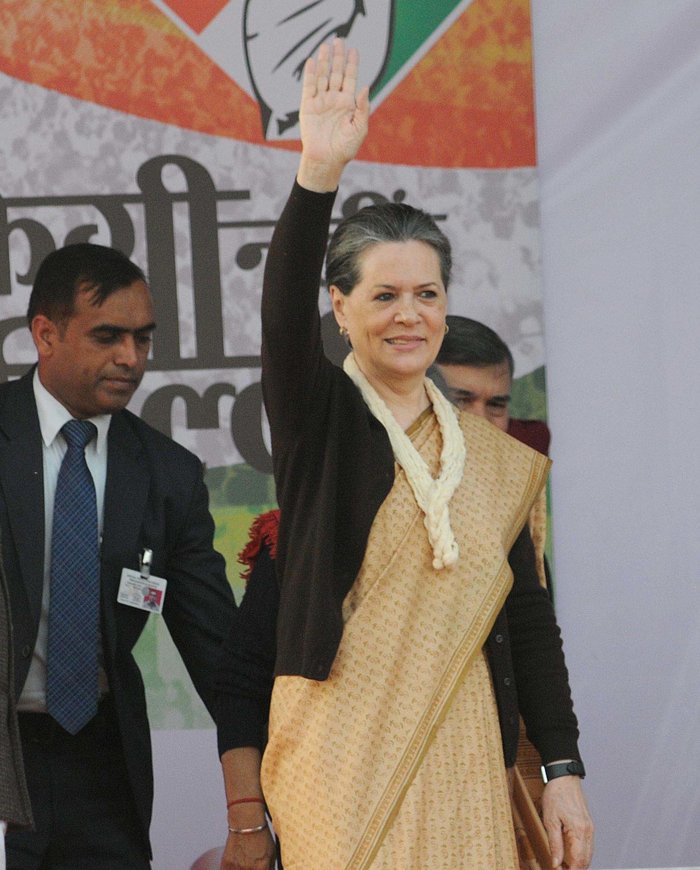 A British arms agent has sent a letter to the International Tribunal of the Law of the Seas in Hamburg and also the Permanent Council of Arbitration at The Hague, accusing the Indian government of offering Italy the freedom of two Italian marines in exchange for information that links Congress president Sonia Gandhi and her family to a helicopter scam in 2013, reports The Telegraph.
The arms agent, 54-year-old Christian Michel, told The Telegraph: "I know these are serious allegations, but I stand by them."
Michel said Prime Minister Narendra Modi had made the offer during a secret brush-by meeting with Italian Prime Minister Matteo Renzi in New York in September 2015, when both attended the UN General Assembly.
"At this meeting, the issue of the two marines was discussed," Michel wrote in his letter dated 23 December, 2015. "The Indian PM proposed to the Italian PM that in return for any evidence that the key adviser to Finmeccanica/ AgustaWestland (this is a reference to myself) had any relationship to any member of the Gandhi family, the honourable PM would assist in solving the case against the two Italian marines."
Michel said he was willing to reveal his sources for this information at an international court in a confidential manner.
Spokesperson of the Ministry of External Affairs Vikas Swarup said: "The charges are too ridiculous to comment on."
A 'brush-by' is an unscheduled meeting between leaders. There has been no official recognition of such a meeting between Modi and Renzi from India or Italy. Renzi had once phoned Modi, on 11 August, 2014, asking for a speedy resolution of the case of the marines. The Italian marines are accused of killing two fishermen from Kerala in February 2012.
AgustaWestland, which was then a subsidiary of the Italian firm Finmeccanica, had supplied 12 helicopters to India in 2010 for Rs 3,600 crore. In 2013, Finmeccanica executives were accused in Italy of bribing Indian officials, including former air force chief SP Tyagi, through Michel.
Michel is wanted by the Enforcement Directorate in the helicopter deal.