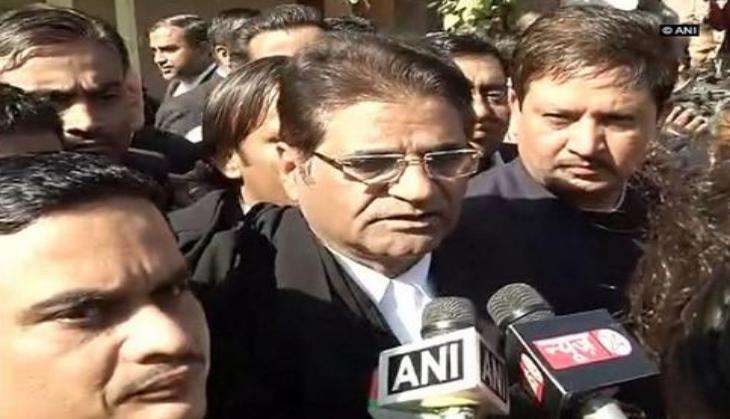 With the Jodhpur CJM Court acquitting Salman Khan in the Arms Act case, the Bollywood actor's lawyer Hastimal Saraswat on Wednesday alleged it to be a conspiracy against the former.
Expressing his delight over the judgement, Saraswat told the media that it was a fake case.
"Salman Khan has been acquitted in the Arms Act case after the prosecution failed to provide conclusive evidence. Lalit ji Bohra, who filed the case, knows whether it was a conspiracy. What is his interest?" he said.
Meanwhile, Vishnoi Samaj's lawyer Rajesh Lamba told ANI that they would now move the High Court against the actor.
"The Vishnoi Samaj thinks Salman Khan had done this. We will further appeal to the High Court," Lamba said.
He, however, added that the future action would be decided after going through the copy of the order.
The Jodhpur CJM Court earlier in the day acquitted Salman Khan in the Arms Act case.
Earlier on 9 January, the Jodhpur District session court had fixed 18 January for announcing its decision on the same.
The date for pronouncing the judgment was fixed after the court heard the final arguments from both sides which were completed on 9 January.
Magistrate Dalpat Singh Rajpurohit directed the actor to be present in the court during pronouncement of the order.
A case against Khan was registered under the Arms Act earlier in October 1998 for alleged use and possession of arms with expired license during alleged poaching of two black bucks in Kankani village of Rajasthan.
The case was filed by the state's forest department.
Earlier in 2007, the actor spent a week in jail in Jodhpur before being granted bail.
-ANI