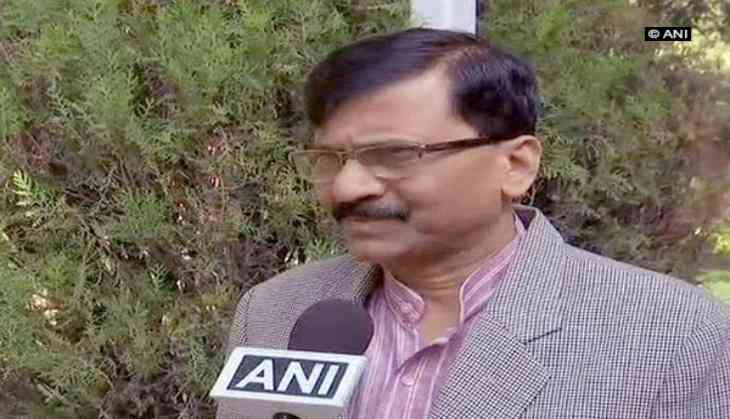 Are our missiles just exhibits for Republic Day?, says Sanjay Raut (ANI)
Criticising the government over the repeated ceasefire violations by Pakistan along the Line of Control, Shiv Sena leader Sanjay Raut on Monday asked if India's missiles are just for "exhibiting and gathering applaud at the Rajpath".
Highlighting that Pakistan has used missiles to attack Indian soldiers, he said, "Pakistan has used missiles in attacking our jawans yesterday. Are our missiles just for exhibiting and gathering applaud at the Rajpath? Are they just for showing to the Foreign Heads on 26 January?"
Taking it a bit further, Raut said that this is a direct war and if India doesn't do anything about it then they will not be considered "man enough" by the world.
"Ceasefire violations ki Baat chhor dijiye. Ye seedha yudh hai, ye hamla hai aur uska jawab ussi tareeke se dena chahiye aur agar aap uska jawab nahi denge toh iss desh ko namard kaha jayega poore vishwa mein (forget ceasefire, this is direct war. These are direct attack and India should answer them in the same manner. And if India will not give an answer to this than it will not be considered 'man enough' by the world," Raut told ANI.
Raut's statement came after four soldiers were killed and another injured in the ceasefire violation initiated by Pakistan in Rajouri district on Sunday.
One officer, three jawans lost their lives after the Pakistani ranger initiated unprovoked and indiscriminate firing of small arms, automatics, mortars, and missiles, in Bhimber Gali sector, said the army.
The army retaliated strongly and effectively and heavy damage has been inflicted on the Pakistani Army posts.
Meanwhile, in the wake of the ceasefire 84 schools were closed in the district. The decision was taken as a precautionary measure.
-ANI