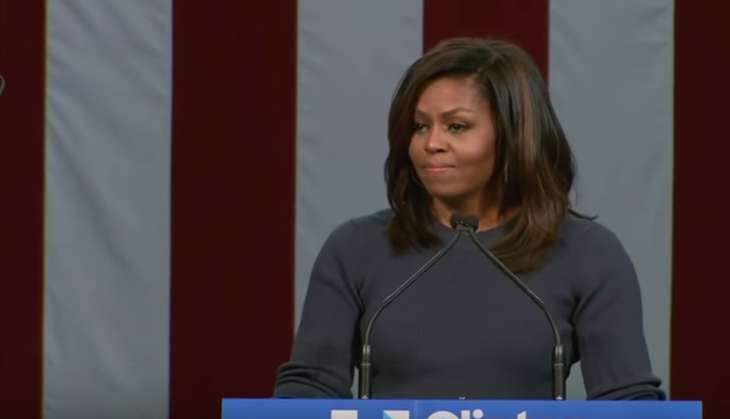 The mayor of Clay County, a tiny town in West Virginia, resigned on 15 November after controversy over racist comments about Michelle Obama firestormed.
Beverly Whaling, Mayor of Clay Country, had commented in agreement to a Facebook post that compared Michelle Obama, the first lady, to an ape.
Pamela Ramsey Taylor, Director of a local, government-funded nonprofit was removed from her position over her Facebook post that came following Donald Trump's election as president of the US.
The Facebook post read, "It will be so refreshing to have a classy, beautiful, dignified First Lady back in the White House." It added, "I'm tired of seeing a Ape in heels."
On the Facebook post, Whaling had replied,"Just made my day Pam."
Although, the comments were later deleted and Facebook pages of both women were also removed but by that time the post had already gone viral on internet.
It remains unclear if Taylor is still part of the non-profit as she had reportedly told media that she was put on leave but according to NDTV, a representative of Clay county Development Corp., the board had "removed" Taylor and replaced her with Leslie McGlothlin as director.
Joshua Shamblin, a former council member, according to The Washinton Post said "the county is sorry that this has been placed upon everyone instead of just the few who made hurtful remarks" and added that the local officials were "shocked" by the incident.
According to reports, the mayor's resignation came following an online petition to terminate her which had more than 150,000 people's signature.
Whaling, according to The Post, apologised in a statement that said, "My comment was not intended to be racist at all. I was referring to my day being made for change in the White House! I am truly sorry for any hard feeling this may have caused! Those who know me know that I'm not of any way racist!"
"Again, I would like to apologize for this getting out of hand!"