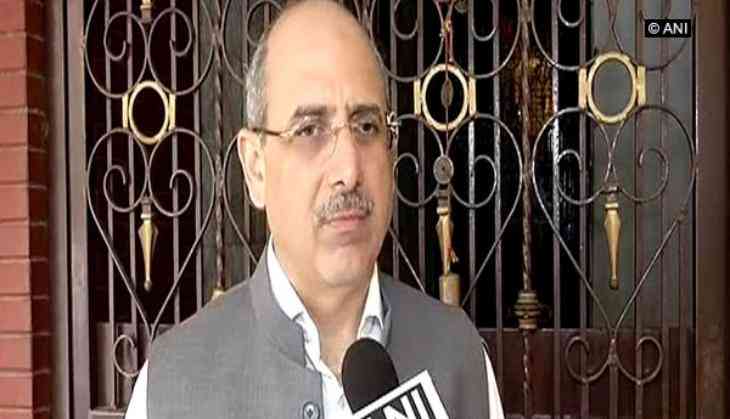 Anyone aiding terrorists to create unrest will face action: BJP
Hailing the detention of seven separatist leaders by the National Investigation Agency (NIA) in relation to the terror funding case, the Bharatiya Janata Party (BJP) on Tuesday asserted that anyone aiding terrorists directly or indirectly in creating unrest, will not be spared.
BJP leader Nalin Kohli told ANI, that the investigating agencies have to do their jobs no matter who they are and who they are related to.
Kohli further hailed the investigating agency for its work, saying that that those who help terrorists both directly and indirectly try to create unrest, so that the security forces cannot protect the lives of the ordinary citizens.
"Those people will have to face investigation and it doesn't matter who they are, who they are related to. If anything else it is a poor reflection on those people who sit there and give high morale value about themselves and their causes, when there is nothing more than a front to help the terrorists," he added.
The arrested Hurriyat leaders were brought to the headquarters of the Central Bureau of Investigation (CBI) in Delhi yesterday.
All the seven of them will be produced before the Patiala House Court today.
The accused have been charged under various sections of the Indian Penal Code (IPC) and the Unlawful Activities (Prevention) Act.
The seven separatists include Naeem Khan, Bitta Karate, Altaf Funtus, Ayaz Akbar, T. Saifullah, Meraz Kalwal and Saheed Ul Islam.
Six of them were arrested from Srinagar, while Bitta Karate was arrested from New Delhi.
The NIA visited Srinagar in May to probe the alleged funding by Pakistan for illegal activities in Kashmir and questioned several separatist leaders on the issue of raising, collecting and transferring funds via the Hawala route and other channels to fund terror activities in Kashmir.
NIA sleuths specifically questioned separatist leaders Farooq Ahmed Dar alias Bitta Karate and Gazi Javed Baba at that time.
The NIA is said to be probing all aspects of funding to separatist leaders and how they reportedly used these funds to fuel unrest in the Kashmir Valley.
-ANI