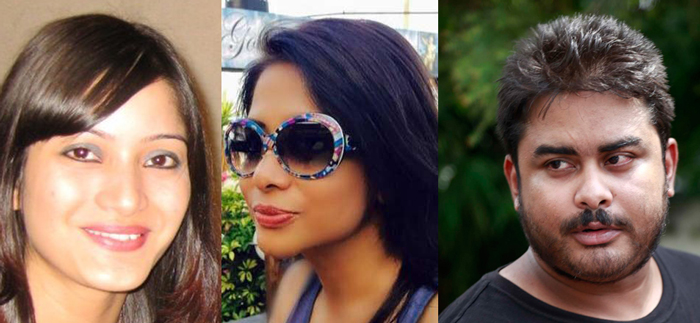 As the Sheena Bora murder story is unfolding, and the Mumbai Police is busy investigating the case, here are some questions that still remain unanswered.
Five questions for Mikhail Bora
1. In the era of social media, why didn't Mikhail try to find Sheena through Facebook, Twitter etc.?
2. Mikhail claims that he loved his sister very much. If so, then why did he keep quiet for the sake of Rs 40,000 that Indrani paid him per month?
3. What does Mikhail Bora know that the police don't?
4. What are the documents in his possession which he says will prove Indrani's guilt?
5. When did he decide to join Rahul Mukerjea in attempting to to file the missing person report about Sheena and why?
Five questions for Rahul Mukerjea
1. Was Rahul aware of any financial dispute between Indrani and Sheena?
2. What did Rahul do after a failed attempt at filing a missing person report about Sheena?
3. When did he come to know that Sheena was Indrani's daughter and did she ever tell him who her biological father was?
4. Did Sheena ever fear for her life and did she ever mention this to Rahul??
5. Why was Rahul was with Sheena's brother Mikhail Bora when he tried to file a missing complaint?
Five questions for Peter Mukerjea
1. How come Peter Mukerjea did not think something was amiss for the last three years?
2. Did Sheena never call Indrani after she supposedly left for abroad? Did Peter Mukerjea never inquire about her well-being?
3. How come Peter Mukerjea never enquired about Indrani's past?
4. Why did Peter Mukerjea choose to believe Indrani over his son Rahul who told him that Sheena was Indrani's daughter?
5. Did Peter know Indrani's former husband, Sanjeev Khanna and that he still enjoyed a good relationship with Indrani?
Five questions for the police
1. Who tipped off the police about Indrani's driver and his illegal weapon?
2. Did Raigad police file an accidental death report after they found remains of a body?
3. What were Indrani's and Sanjeev Khanna's motives for murdering Sheena?
4. Has the police established the identity of the biological father(s) of Sheena Bora and Mikhail Bora?
5. Have the police interviewed the Indrani's parents?