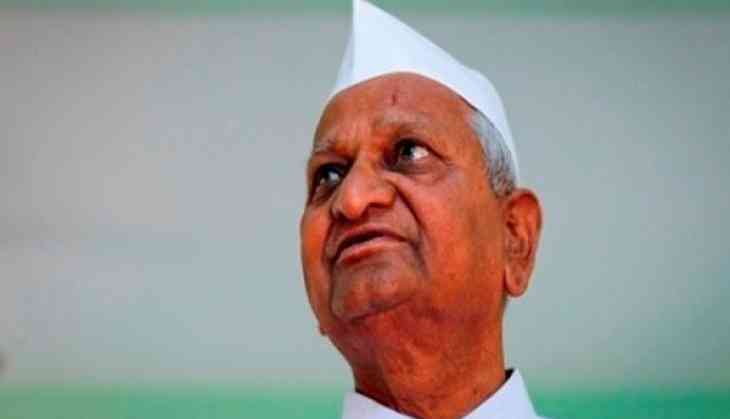 The Aam Aadmi Party (AAP) on 9 May said that Gandhian Anna Hazare's criticism of Delhi Chief Minister Arvind Kejriwal is based on media reports and he is not aware of the facts.

Eminent lawyer and AAP leader H. S. Phoolka told ANI that Hazare has made his 'opinion' about Kejriwal and AAP from the media reports as "he is not aware about the facts'

"Hazare has made his opinion based on the media reports because he doesn't know the facts. Once he is aware of the facts, then I am sure that he would also change his opinion," said Phoolka.

After his historic anti-corruption movement in 2011 at Jantar- Mantar in Delhi, Hazare had advised Kejriwal not to enter into politics.

But defying his Guru's advice, Kejriwal launched the AAP on November 26, 2012 promising to give people an honest, transparent and different kind of politics.

Hazare clearly told Kejriwal and the AAP not to use his name and photo for his new political party.

Initially, Hazare used to be soft on Kejriwal whenever he was asked about his opinion Kejriwal and the AAP.

But when ministers of the AAP Government started losing their ministerial births due to controversies, Hazare too started criticising Kejriwal openly.

In the recent past, Hazare censured Kejriwal after the AAP's routing in the Municipal Corporation of Delhi (MCD) elections.

"Kejriwal has lost credibility," said Hazare.

He said the voters of Delhi taught lesson to the AAP because instead of focusing on governance in Delhi, Kejriwal became over ambitious and fought elections in Punjab, Goa and Gujarat.
-ANI