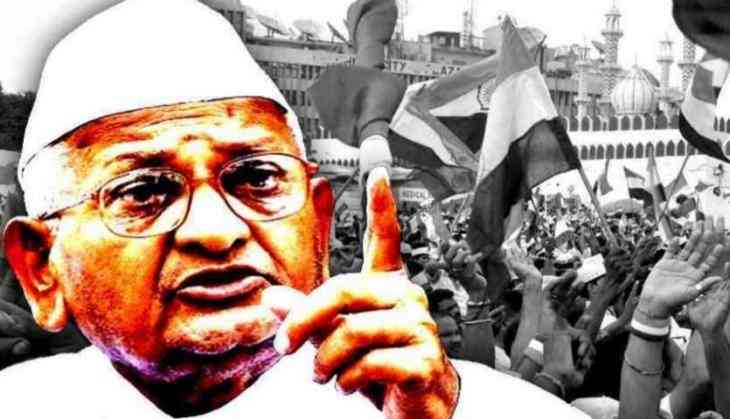 Social activist Anna Hazare is all set to return to hold fasts in Mumbai against the PM Narendra Modi led BJP government as they haven't appointed any Lokayukta in any state.
The BJP had promised to pass the Lokpal Bill and appoint a Lokayukta in each state across India during the Lok Sabha election in 2014 and corruption had already become a menace for the society, and the talking point for each individual.
But, 56 months have passed and until now, the PM Narendra Modi led BJP government is still planning to implement their promise, even the Supreme Court has raised concerns over the matter and asked the government over the appointment of Lokpals.
According to news agency ANI, Anna Hazare will go on fast at his village Ralegan Siddhi to press the demand. Anna has also written a letter to the Maharashtra Chief Minister Devendra Fadnavis for giving assurances but not implementing the decision and criticized the BJP government.
Earlier this year, Hazare had announced to hold protests in October against the government's inefficiency but had withdrawn later on when Maharashtra Water Resources Minister Girish Mahajan met him on behalf of the government and promised to fulfill the demands.
Anna Hazare came into limelight when he, along with the members of the Civil Society held protests in Delhi against the Congress government's rampant corruption which were unearthed during 2010-13 like 2G scam, Coal scam, Commonwealth Games scam etc.
Hazare now feels that he was wrong when he trusted the Prime Minister Narendra Modi led BJP government.
Also read: Subramanian Swamy attacks Shaktikanta Das, says the new RBI Governor is 'highly corrupt'