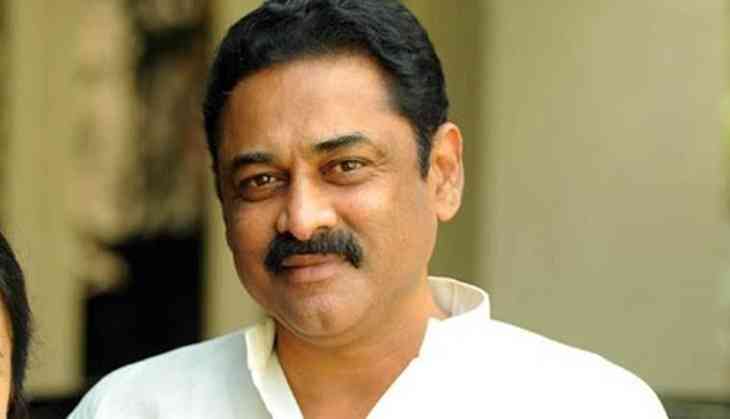 Member of Andhra Pradesh Legislative Assembly Bhuma Nagi Reddy died following a cardiac arrest 12 March, 2017, his relative said.
He was 53 and is survived by two daughters, one of whom Akhila Priya is also an MLA, and a son.
Bhuma suffered a cardiac arrest while reading newspaper at his residence in Allagadda in Kurnool district 12, March, 2017 morning, according to his relative and MLA S V Mohan Reddy.
After preliminary treatment in a local hospital, he was shifted to Nandyal for better treatment. He died while undergoing treatment, said Mohan Reddy.
Bhuma was elected to the AP Assembly from Nandyal in 2014 as YSR Congress candidate but he defected to the TDP in February, 2016.
A powerful leader in Kurnool district, Bhuma was first elected to the Assembly in a by-election in 1992. He was elected to the Lower House again in 1994.
In 1996, he was elected to Lok Sabha in a by-election from Nandyal and went on to represent the constituency in 1998 and 1999 as Telugu Desam MP.
In 2008, he quit the TDP and joined the erstwhile Praja Rajyam Party floated by actor Chiranjeevi.
He lost the 2009 election from Nandyal though his wife Sobha Nagi Reddy was elected as MLA from Allagadda. In 2011, the couple joined the YSR Congress.
Sobha served as an MLA for four terms and was killed in a road accident days ahead of the 2014 election. Their daughter Akhila Priya was elected MLA on YSRC ticket from Allagadda.
In 2016, the father and daughter returned to the TDP.
Chief minister N Chandrababu Naidu and YSRC president Y S Jaganmohan Reddy condoled the death of Bhuma.
"Bhuma's death is a deep loss for the people of Kurnool district. His family had decades-long association with the TDP. The void caused by his death cannot be filled," Naidu said in a statement.
Andhra Pradesh Assembly Speaker Kodela Siva Prasad Rao also expressed grief over Bhuma's death.
-ANI