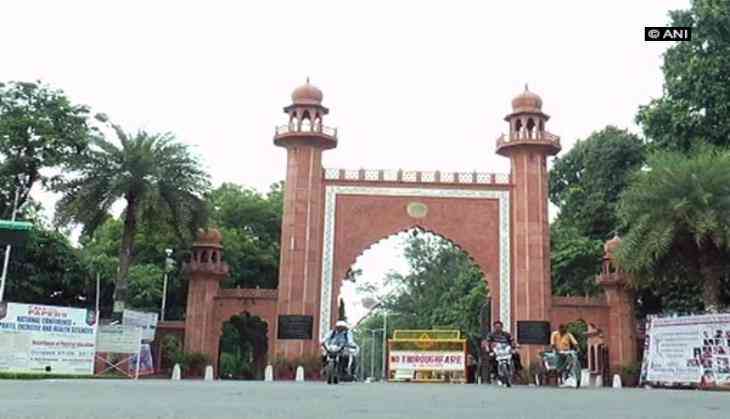 Amid the controversy over the missing portrait of a Pakistan founder Muhammed Ali Jinnah from the students union hall of the Aligarh Muslim University, Harayana's Finance Minister Captain Abhimanyu on Sunday demanded that the university should be renamed after Raja Mahendra Pratap, also known as 'Jat King.'
The state finance minister said that King Mahendra "donated land for the university for the education of Hindus as well as Muslims".
"I demand that the AMU must be renamed as Raja Mahendra Pratap Vishwavidyalaya," he said while addressing a gathering here on Sunday.
"The picture of the one who broke the nation into pieces hangs inside Aligarh Muslim University's campus, but there is no picture of Raja Mahendra Pratap Singh." Raja Mahendra Pratap Singh's contribution in the field of education cannot be forgotten, he added.
"What can be sadder than the fact that no image of Raja Mahendra Pratap Singh has been displayed in the university. He donated land for the university without any hesitation and with an objective of education to all, irrespective of religion, but there is a portrait of Jinnah who divided this country," Abhimanyu said.
Also read: Shocking! Son set the house on fire in Delhi; parents charred to death, arrested

Who is Jat King--- Mahendra Pratap Singh
-Raja Mahendra Pratap Singh born in the year 1886 was a freedom fighter and a social reformist.
-Raja Mahendra Pratap Singh was also known as 'Jat King' who completed his studies from the Mohammedan Anglo Oriental (MAO) College which later became AMU.
-In 1929, Jat King leased 3.04 acres of land to AMU in 1929 at a rate of Rs. 2 per annum, according to the university website.
- The family of Raja Mahendra has also demanded that the AMU should be named after the erstwhile king.
Meanwhile, on Saturday, the Aligarh Muslim University Students' Union (AMUSU) leaders began their indefinite relay hunger strike and demanded a judicial enquiry into the violence on the campus over the portrait of Jinnah.
Also read: Thunderstorms hit four states on Sunday leaving over 60 dead and several injured; IMD issues warning for next 24 hours