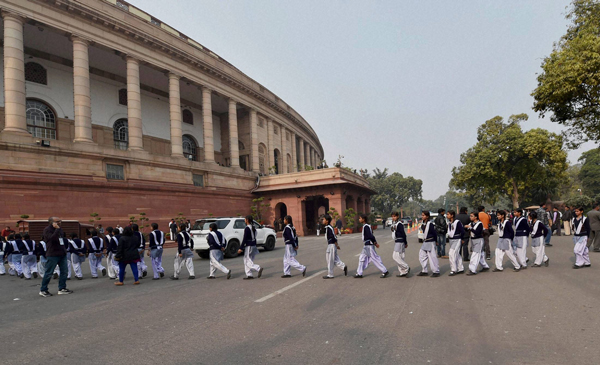 Parliamentary Affairs Minister Venkaiah Naidu will hold an all-party meeting this morning to see if the Budget session of Parliament can be shortened this year because the assembly elections in five states will be held in April and May this year, reports The Economic Times.
The Congress however, has already expressed reservations about the issue. After a meeting with the party's core committee, Congress president Sonia Gandhi will likely oppose the government's move by insisting that the Union budget can't be "ramped through" by doing away with the "mandatory scrutiny" of the parliamentary standing committees on ministry-wise budgetary proposals allocation".
Anand Sharma, Congress deputy leader of the Rajya Sabha said: "For the past many sessions, the government has been wrongly accusing the Opposition of blocking the House proceedings and important legislations, which it claimed it was keen to pass. Ironically, now that very government wants to not only curtail the budget session but also do away with House panels' mandatory scrutiny of the budget proposals. We will oppose the move."
CPM chief Sitaram Yechury has also already opposed the government's move and is proposing a Constitutional amendment to make it mandatory for Parliament to have a minimum of 100 sittings a year.
The government wants to start the budget session on 22 February and end it on 23 March, a day before Holi. The Congress, however, wants the session to recess before Holi, let House panels process the budget proposals during the assembly polls, and then hold a short second phase of the session after the elections to pass the budget.