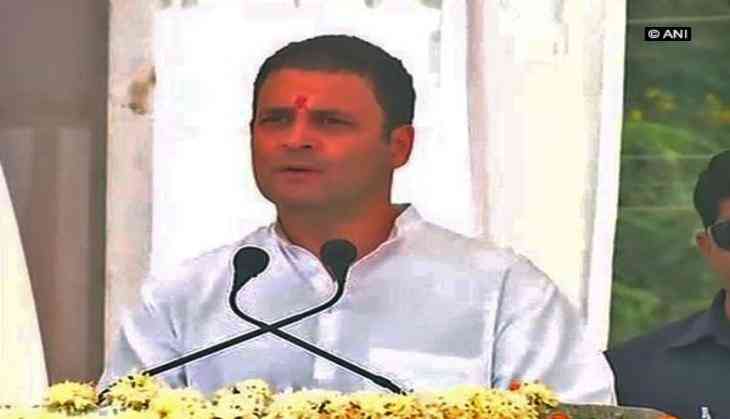 Congress Vice President Rahul Gandhi is the only one validly nominated candidate in the fray for the party president election, party's returning officer said on 5 December.
Congress' Central Election Authority Chairman Mullapally Ramchandran said that the committee has received 89 nomination papers, all proposing the name of Rahul for the coveted post.
"89 nomination papers all proposing names of Rahul Gandhi have been received by us. We have scrutinised each and found all valid. There is now only one validly nominated candidate that is Rahul Gandhi left in the fray for Congress president election," said Ramachandran.
The Congress Central Election Authority received the nominations for the party president on Monday.
The committee also explained that if there were nominations other than that of Rahul, an election would be conducted, else he would be elevated to the post of the party president.
Rahul filed his nomination papers for the post of the party chief at the All India Congress Committee (AICC) headquarters yesterday.
If elected, Rahul will succeed his mother Sonia, who has been holding the post for nearly two decades.
-ANI