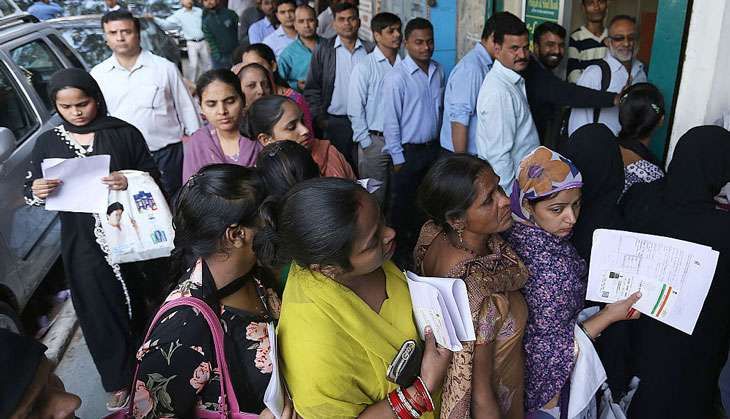 The Reserve Bank of India (RBI) has on 8 February 2017 announced that all limits on cash withdrawal will be lifted from 13 March.
It also said that the withdrawal limit from savings accounts would be increased to Rs. 50,000 per week from 20 February 2017, which currently stands at Rs. 24,000 per week.
Ever since PM Modi announced demonetisation of Rs. 500 and Rs. 1,000 currency notes, there have been restrictions on withdrawal of money from ATMs. This was done to ensure equal distribution of money among people at a time when the country was facing severe shortage of money.
Cash withdrawal limits from current accounts, cash credit accounts and overdrafts were removed by the RBI on January 30.
The RBI on 1 February 2017 raised the withdrawal limit from an ATM or a bank from saving accounts to Rs. 24,000 per day, keeping the weekly cap of Rs. 24,000 intact.
The RBI has been progressively increasing cash withdrawal limits starting from Rs. 2,500 per day, then raising it successively to Rs. 4,500, Rs. 10,000 and Rs. 24,000. The recent announcement is the fourth such increase in the limit.