A big blow to the Delhi and adjacent regions after the most polluted region in the world in 2018 list is topped by Gurugram. Pollution is Delhi is always on 'danger' mode, fresh data by IQAir AirVisual and Greenpeace
, say that Gurgaon in the National Capital Region is a most polluted city.
Out of the 10 cities with the highest pollution, seven are in India, while one is in China and two are in Pakistan. Though Delhi had not bagged the first position, among the Indian cities are Gurgaon, Ghaziabad, Faridabad, Bhiwadi, Noida, Patna and Lucknow are in the top six worst-affected cities list. Well, here's a little relief sign for Delhiites as national capital is at number 11 on the pollution chart.
According to the report of the non-profit organisation, air pollution is likely to cause the death of an estimated seven million lives globally in the next year while costing the world's economy nearly $ 225 billion.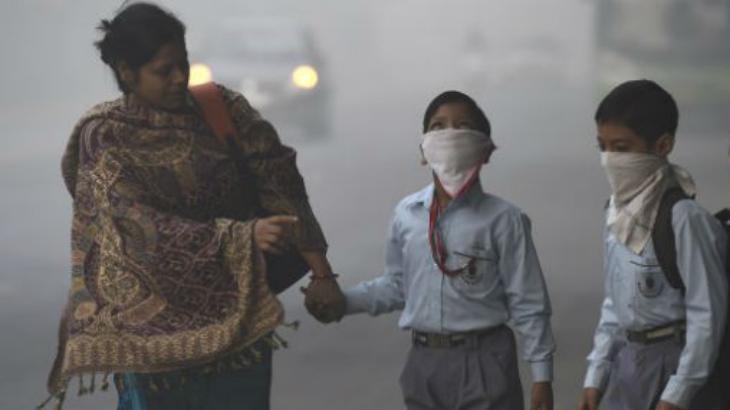 Notably, the data for the reports have been fetched from public and government websites collected in real-time. As per the report, the main focus of the study is the aggregate of Particulate Matter (PM) 2.5, which has been recorded in real-time in 2018.
"The real-time status of all included locations, together with many more, can also be explored through the IQAir AirVisual Air Quality Map, which brings together live air quality readings in one accessible place," the non-profit group was quoted by news agency PTI.
"China's skies remain grey but progress is impressive," the report said.
"Average concentrations in the cities in China fell by 12% from 2017 to 2018. Beijing ranks now as the 122nd most polluted city in the world, according to the AirVisual dataset, with PM2.5 levels falling more than 40% since 2013. If Beijing's PM2.5 concentration had stayed at 2013 level, the city would rank as the 21st on the list in 2018," it added.
Also reaD: