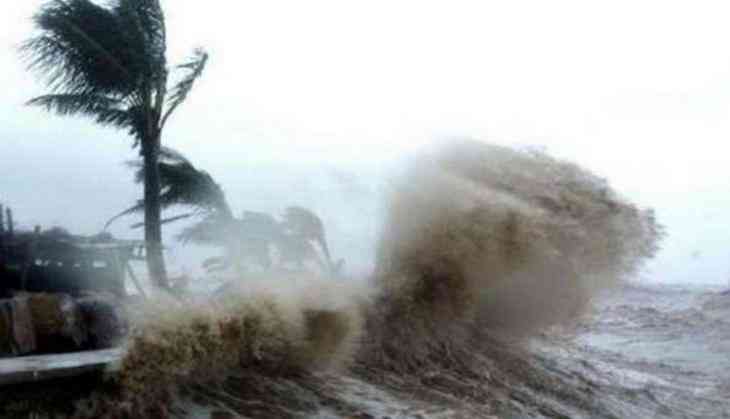 After the heavy rains lash out the country, there has been a devastation in several places these days. Due to heavy rains and landslides in Kerala, around 26 people have died so far. Apart from this, many other states have lost their lives due to the dreadful rains. At the same time, the Meteorological Department issued an alert saying that the way it is raining, there may be a cyclonic storm that can hit the country. Not only this, the next 36 hours in many states can be quite crucial.
States that can be affected due to the heavy cyclonic storm:
According to the Meteorological Department, due to heavy rains, there is the possibility of cyclonic storms that can hit the states around Chhattisgarh and Eastern Madhya Pradesh. The department also says that due to cyclonic circulation, weather patterns can change rapidly in the next few hours. According to the information, there is a very low pressure in North Chhattisgarh and in East Madhya Pradesh.
Simultaneously, the operation of cyclonic winds is growing at a height of 7.6 kilometres in the upper air region of these states. Whereas, monsoon Dronika Churu, Jhansi, Bikaner, Umaria, Aktim is affecting the Gopalpur and Bay of Bengal from the middle part of the pressure area. At the same time, the cyclonic winds of 1.5 to 5.8 Kms are in the upper regions surrounding areas of Rajasthan. The department says that due to this the weather patterns are changing very rapidly and due to the fierce storms, huge devastation can take place. Therefore, the Meteorological Department has asked the people to be alert.
Apart from this, the Meteorological Department has reported the possibility of heavy rains in nine states of the country for the next 36 hours. It is noteworthy that for the past few days, heavy rains have caused a lot of disruption in different parts of the country. So far, hundreds of people have died across the country. Not only that, due to landslides in Uttarakhand and Kerala, it has triggered a massive catastrophe.
Also read: Kerala Rains: Around 60 tourists including foreigners stranded in a resort in Munnar after the landslide blocks the roads