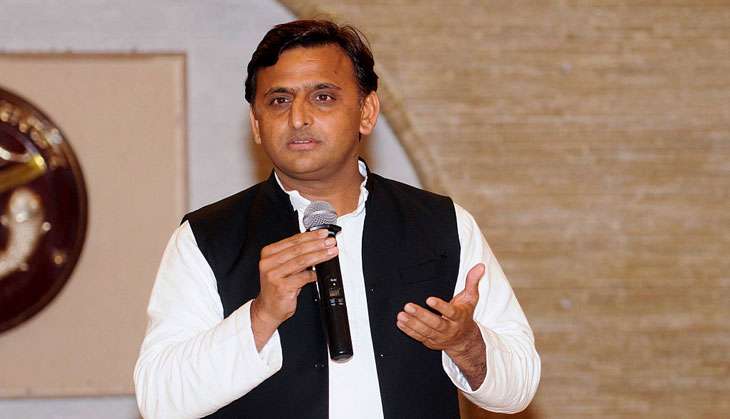 Even as Mulayam Singh has said that he is the boss of the Samajwadi Party, Uttar Pradesh Chief Minister Akhilesh Yadav is leaving no stones unturned to stake claim over the party symbol 'cycle'.
As Mulayam's team reached the Election Commission, Akhilesh-led delegation will visit the office at 2:30 pm on 9 January.
Mulayam, who yesterday made it clear that he was still the party chief will also urge the Election Commission to check the authenticity and legality of papers submitted by his son Akhilesh Yadav's aide Ram Gopal Yadav.
Mulayam also stated yesterday that Ram Gopal had no right to call the convention on 1 January as he had suspended him from the Samajwadi Party earlier.
In a bid to buttress claim over the ' cycle' symbol, Akhilesh Yadav-led camp represented by Ram Gopal had earlier on Saturday submitted an affidavit mentioning that Samajwadi Party leaders are supporting the Uttar Pradesh Chief Minister.
Ramgopal said that the relevant documents, brought in "seven cartons with more than 1.5 lakh pages", were submitted to the poll panel to assert Akhilesh's right over the party's name and symbol.
He said that he submitted affidavits of 4,716 delegates of the total 5,731, indicating overwhelming support for Akhilesh.
The Election Commission had given both sides time till 9 January to submit proof of their legislative support.
However, if the Election Commission cannot reach any decision before 17 January, then the party symbol might be frozen and two different symbols would be provide to both factions for contesting the assembly elections.
The assembly elections in the most populous and politically significant state in India will be held in seven phases beginning 11 February.
-ANI