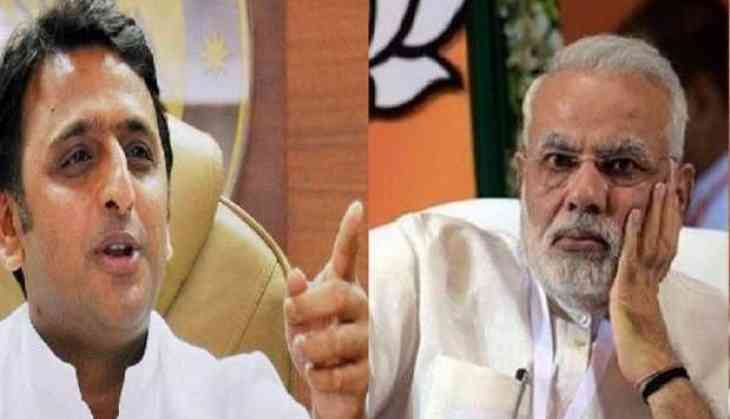 Day after Prime Minister Narendra Modi attacked West Bengal Chief Minister and Trinamool Congress president Mamata Banerjee and said that 40 MLAs of her party are in touch with him, Samajwadi Party chief Akhilesh Yadav called his speech 'shameful'
Former UP CM Akhilesh to Twitter and said that the PM has lost the faith of the masses and is now banking on the 'unethical' claims of the defection of 40 TMC MLAs of Bengal.
"Having lost the faith of 125 crore Indians, Modi's promise has been reduced to the unethical claim of the defection of 40 lawmakers from Bengal. This is the black money mentality speaking," Akhilesh said in a tweet.
'विकास' पूछ रहा है: प्रधान जी का शर्मनाक भाषण सुना क्या? "सवा सौ करोड़" देशवासियों का भरोसा खोकर अब वो बंगाल के 40 विधायकों के तथाकथित दल-बदल के अनैतिक भरोसे तक सिमट गये हैं. ये वो नहीं काले धन की मानसिकता बोल रही है.

इसके लिए उन पर 72 घंटे नहीं बल्कि 72 साल का बैन लगना चाहिए. pic.twitter.com/H504UdfWGo

— Akhilesh Yadav (@yadavakhilesh) April 30, 2019

Also read: MHA issues notice to Rahul Gandhi over citizenship complaint filed against him