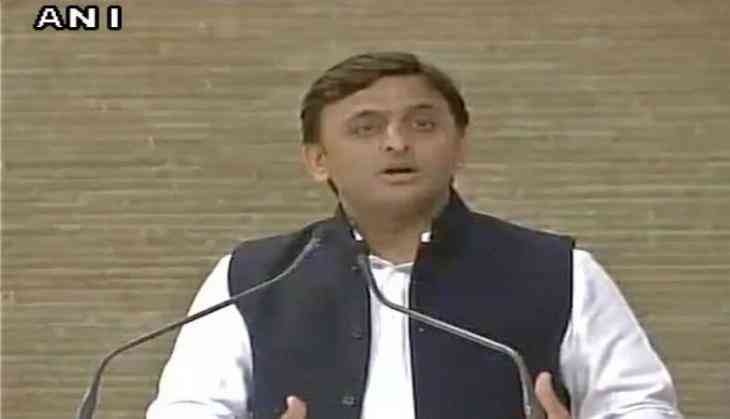 Uttar Pradesh Former Uttar Pradesh chief minister and Samajwadi Party president Akhilesh Yadav on 26 October cornered the Yogi Adityanath Government over the alleged unprecedented rise in cases of crime and loot in the state.
Addressing a press conference here, the Samajwadi Party chief said, "There has been an unprecedented rise in cases of crime and loot in the state."
Akhilesh also took a dig at the anti-romeo squads, a campaign initiated by the Adityanath-led state government to ensure the safety of women in the state
"What happened to the anti-romeo squads? A couple visiting Fatehpur Sikri was beaten when they tried to click a selfie," Akhilesh added.
Earlier this month also, Akhilesh had trained his guns at the state government, while saying that the Bharatiya Janata Party (BJP) Government has no answers over the present law and order situation in Uttar Pradesh.
"Murders, dacoities and numerous such incidents are happening in the state over which the Uttar Pradesh Government led by Yogi Adityanth has no answers," Yadav told ANI.
He also questioned the state government whether it could say it succeeded in maintaining law and order in the state.
Akhilesh quoted past incidents of murder and dacoity in Uttar Pradesh and asked the state government why the accused were not identified in those incidents.
"Have the accused been identified in the Sitapur triple-murder case? How can a dacoity occur at a retired judge's place in Lucknow? A BSP candidate was murdered in Allahabad after getting good votes. There was a lathi-charge in the BHU. How many incidents shall I quote?" the former chief minister said.
-ANI