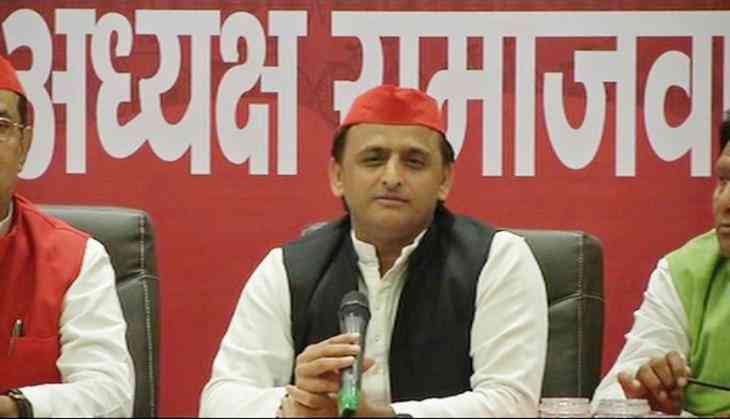 Samajwadi Party (SP) chief Akhilesh Yadav on 4 October trained his guns at Prime Minister Narendra Modi-led government for demonetisation and backed Yashwant Sinha's claims regarding the same.
"Our fears over the note ban have come true. Now its ill effects are visible. Voices of dissent are emanating even from within the BJP on the issue," he said.
The Samajwadi Party chief's comments come after BJP veteran Yashwant Sinha criticised the Central Government over issues related to the economy.
Yadav also criticised the lack of development in the country, which he claims, is a result of lack of development in Uttar Pradesh.
"If the development in UP is halted, then the development of the country is halted as well," he said.
The former Uttar Pradesh Chief Minister also attacked the Goods and Service Tax (GST), claiming that it has adversely affected the traders.
"Traders are groaning under the adverse impact of GST. The government has betrayed the business class by launching GST with much fanfare. Business has come to a standstill, inflation is rising and traders are in a state of mental shock," he said.
Yadav also spoke about the dismal condition of the farmers in the state and hit out at Yogi Adityanath-led state government for not fulfilling their promises regarding the farmers.
"The biggest issue is the farmers. The current government promised that the farmers won't be affected but as the BJP always does, they didn't fulfill it. They didn't get the help which was needed," he said.
He also demanded a roadmap in regard to the Prime Minister's claims of doubling the farmers' income by 2022.
He also claimed that the BJP rakes up issues to divide the society, instead of focusing on development, "Its favourite issues are cow and cow dung, shamshan (cremation ground) and kabristan (burial grounds) and not development".
On this note, Akhilesh Yadav was addressing a press conference, a day ahead of his party's two-day national convention, where he is set to be re-elected the SP chief.
-ANI