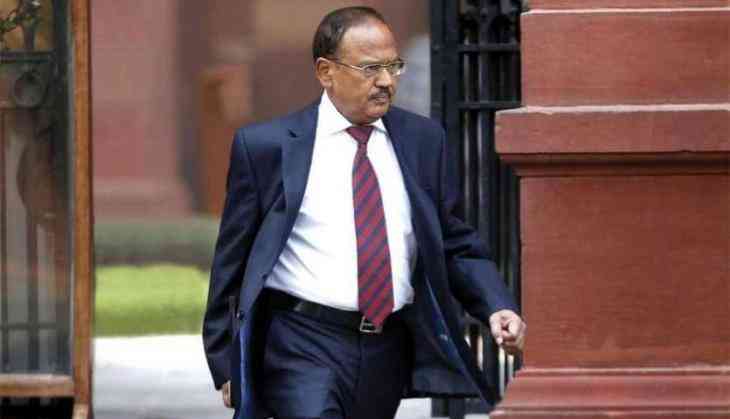 India on Tuesday stormed off from a meeting of the national secuity advisors of the member nations of the Shanghai Cooperation Organisation (SCO) in protest after the Pakistani representative displayed a false map which showed Jammu and Kashmir as part of Pakistan. The meeting, which was presided by Russia, saw National Security Advisor (NSA) Ajit Doval walk out.
"This was in blatant disregard to the advisory by the host against it and in violation of the norms of the meeting. After consultation with the host, the Indian side left the meeting in protest at that juncture," said MEASpokesperson Anurag Srivastava.
"As was to be expected, Pakistan then went on to present a misleading view of this meeting," said Srivastava, responding to a query on the issue.
Government sources stated that Pakistan's action was "blatant violation" of the SCO charter and against all its established norms in order to protect the sovereignty and territorial integrity of SCO member states.
Furthermore, the sources stated that India put out its strong objection and the Russian side tried very hard to make Pakistan not to use the map. Nikolai Patrushev, Secretary of the NSA of Russian Federation, stated Moscow does not back what Pakistan has done and hopes that the "provocative act" will not influence India's role in the SCO.
On the day of the anniversary of overturning Article 370, Pakistan had put out a new map displaying Kashmir as part of its territory. The map also includes not just parts of Jammu and Kashmir and Ladakh but also Gujarat.
India has dismissed the new map as "an exercise in political absurdity" and has blamed Pakistan of laying claims to territories in Gujarat, Jammu and Kashmir and of Ladakh.
Also Read: Amid tensions at LAC, Indian Army prepares for chilly winter in Ladakh