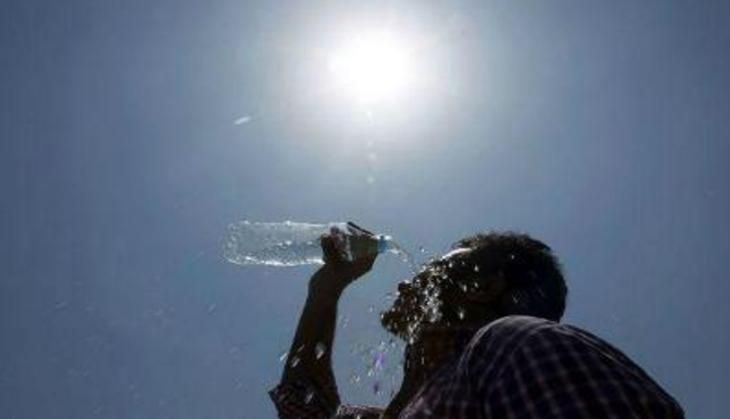 Blistering heat hit parts of North India on 19 May, with Palodhi in Rajasthan simmering at 51 degrees and Ahmedabad shattering a century-old record to touch 48 degrees.
Delhi reeled under sweltering conditions, recording the maximum at 43 degrees. The minimum the city was 28.6 degrees.
Extreme heat broke a century-old record in Ahmedabad, as the maximum temperature in the city touched 48 degrees. "As per data, the city had recorded 47.8 degrees Celsius on 27 May, 1916," said Jayanta Sarkar, Director of Meteorological Centre of IMD.
Palodhi was the hottest place in Rajasthan this season so far and the hottest in the country for the second consecutive day at 51 degrees, closely followed by Churu at 50.2, Bikaner and Barmer at 49.5, Ganganagar at 49.1, Jaisalmer at 49, Kota at 48.2 and Jaipur at 46.5 degrees.
Hisar in Haryana simmered at 46 degrees, while in the Union Territory of Chandigarh, the mercury settled at 43.1 degrees.
Punjab's Amritsar had the maximum in the state at 43.8 degrees.
In Uttar Pradesh stifling conditions prevailed due to prevailing dry weather and intense heat wave. Banda remained the hottest place in the state for the third straight day, recording the maximum at 47.2 degrees, followed by Allahabad at 46.7, Jhansi 46.4 and Orai 46.
The district administration of Lucknow, which had a high of 44.4, has directed schools to declare summer vacations from 23 May.
The Met Department said cyclonic storm 'Roanu' is likely to bring heavy rains in Andhra Pradesh, Telangana and Odisha. Officials said about 4,000 people in the East were rendered homeless due to floods after torrential rains hit the area since Tuesday night at Dharmanagar in Tripura.
--PTI