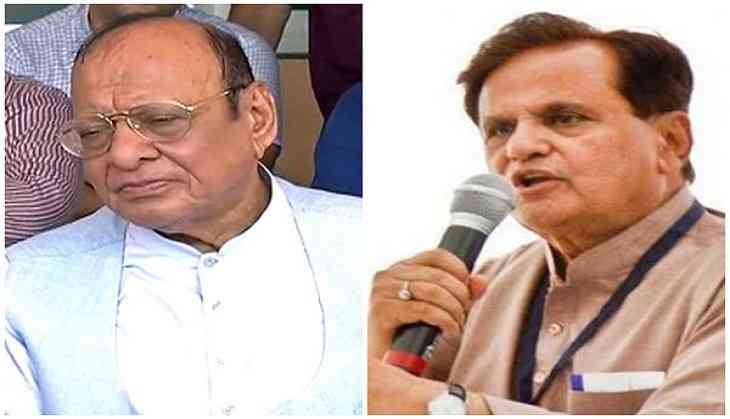 Prior to his dramatic resignation from the grand old party, Sankarsingh Vaghela had been offered a Rajya Sabha seat by Congress leader Ahmed Patel.
According to Congress sources, Patel was reluctant to fight the election but was requested by the party to do so, so he agreed. He had also offered his seat to Vaghela.
Patel filed his nominations for the August 8 polls on 26th July.
The Congress has 57 MLAs in the 182-member Assembly and it needs 45 votes to win one Rajya Sabha seat.
However, after Vaghela quit the party, which followed cross-voting in BJP-majority Gujarat Assembly during the Presidential elections, panic broke out in the party.
Vaghela resigned from the grand old party while asserting that he would not join any other political party.
"I am freeing myself of the Congress and every other party. I am not going to join any political party. I will quit as Leader of Opposition today. I will quit as MLA in the next sitting," he told supporters at his 77th birthday celebrations in Gandhinagar.
Alarmed by the resignation of six of its legislators in Gujarat, the Congress on Saturday approached the Election Commission and demanded a high-level probe into alleged poaching of MLAs by the BJP.
Last Saturday, the Congress flew its 44 of its remaining 51 MLAs in the 182-seat Gujarat Assembly to Bengaluru.
The Congress claims that the BJP is using "money, muscle and state power" to engineer defections.
-ANI