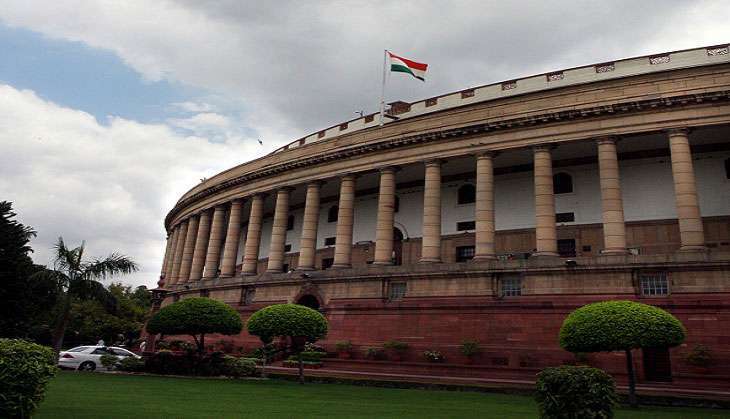 Ahead of the Winter Session of the Parliament, Prime Minister Narendra Modi, on 15 November, exhorted all the opposition parties to cooperate and extend support to the government's crusade against black money and corruption.
The Prime Minister also urged the opposition parties to put forth their arguments in a fruitful manner in order to ensure smooth passage of the session.
"The Prime Minister reminded the opposition parties that they were cooperative during the passage of the GST act and requested all the parties' cooperation both inside and outside the house regarding the Government of India's crusade against corruption, black money and fake currency which are affecting common man," Kumar said.
The Prime Minister further called on the opposition parties, during the all-party meet, to come out with a solution with regard to conducting simultaneous Lok Sabha and assembly elections and the state government's role in funding elections.
"In the recent decades there have been spate of elections; therefore there is a need for simultaneous election. The Prime Minister exhorted all the parties to brainstorm and discuss the issue and debate this issue and come out with a solution," Kumar said.
On the other hand, calling the demonetisation as the "biggest scam of all time", Rajya Sabha MP and Congress leader Ghulam Nabi Azad said the opposition is united and will jointly raise the issue in the Parliament.
"We are not against black money, but the Government has been unsuccessful in bringing back black money from aboard. And the manner in which the government haphazardly executed the demonetisation scheme, the farmers, small traders are bereft of money. The people are struggling to pay for medical expenses," Azad said.
Apart from that, the Parliament will also witness discussions on the Kashmir issue, One Rank One Pension Issue and farmer's issue.
The Winter Session of the Parliament is scheduled to take place between 16 November and 16 December.
The Congress has sought suspension of business on day one of Winter Session to discuss the demonetisation issue.
Leader of the opposition in the Lok Sabha Mallikarjun Kharge on Sunday said Congress MPs would raise the demonetisation issue under rules 56 and 193 during the Winter Session.
Deputy Leader of Opposition in the Rajya Sabha Anand Sharma has already given a notice for the suspension of business under rule 267 of the Rajya Sabha for a discussion on the same issue.
Leader of Opposition in the Rajya Sabha Ghulam Nabi Azad has also given a notice under rule 267 for discussion on the issue of Kashmir unrest.
--ANI