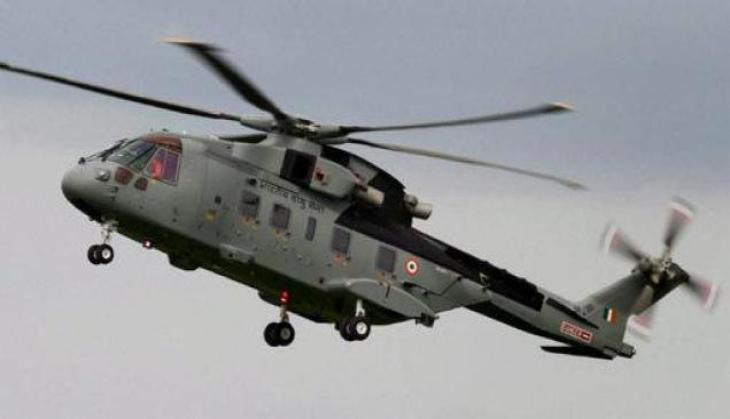 Kirit Somaiya of the BJP has said that he will ask Rahul Gandhi, vice president of the Congress, to explain in Parliament why an Agusta middleman was made a director of a firm linked to Kanishka Singh, one of Gandhi's aides.
Somaiya claimed that in 2009, when the UPA was in power, he had written to the CBI and Enforcement Directorate pointing out that Guido Haschke, one of three middlemen involved in the Agusta Westland helicopter scam, was employed as a director with real estate developer Emaar-MGF, promoted by Singh's family.
He said he has written to the investigating agencies again.
"Will Rahul Gandhi deny that he and Kanishka Singh have a close relation, and Kanishka's family is the founder of Emaar-MGF? Will Rahul Gandhi respond how and why Haschke was a director in the company? We would like to know from Rahul Gandhi if this is a coincidence that the Italian government has named (Sonia) Gandhi and Haschke. The Gandhi Parivaar has to explain," Somaiya said.
Rahul Gandhi's however responded saying that he is 'happy to be targeted'.
Emaar MGF was started by VP Gupta, Singh's grandfather, according to NDTV.
Singh said Somaiya's allegations are false as he has no links to the branch of his family that runs Emaar currently. He added that the BJP leader should "provide material at the earliest to his own government and its agencies, which will facilitate investigation".
An Emaar spokesperson said Haschke was on its board for two months and he "did not attend any board meeting during his tenure of appointment and in fact has never visited our offices at any time nor has had any meetings with any of our officials at any time".
Italy was able to prove its case of corruption in the Agusta Westland deal on the basis of the basis of Haschke's tapped phone conversations and notes.