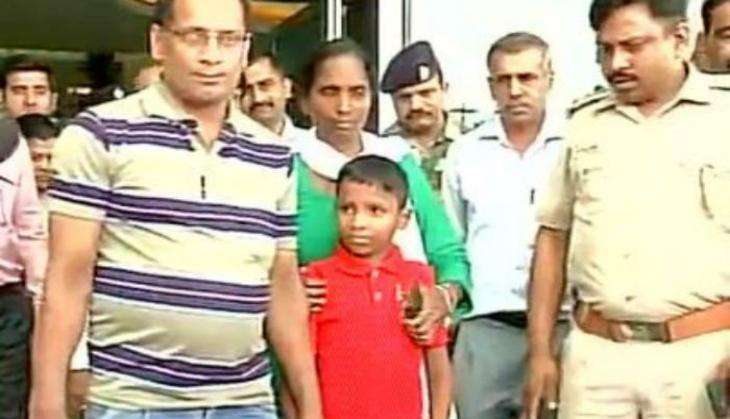 Mehboob, a resident of New Seemapuri in northeast Delhi, could have never thought this holy month of Ramazan will bring so much happiness to his life. After a span of seven years, Mehboob and his family will be celebrating Eid with his son, Sonu, who had been missing since 2009. On the intervention of External Affairs ministry and with the help of a good Samaritan, the lost child reached home and reunited with his family on Thursday morning.
According to Times of India, the credit for reuniting the lost child with his family goes to Bangladeshi mechanic, Jamal Musa. Musa used to work for a woman in a village near Dhaka and once he saw her ill-treating a small boy. On talking to the boy, Musa realised that he had been abducted from his home in Delhi. Subsequently, Musa informed the authorities. He also travelled to India to get in touch with the boy's parents.
Mehboob and Musa contacted television channels and the matter was finally reported to the Ministry of External Affairs. The details of the case were then sent to the Bangladesh Embassy and after which the police rescued him, reported TOI. After he was rescued, he was kept in a children's home in Jessore.
External Affairs Minister Sushma Swaraj tweeted later that the boy's DNA matched with that of his mother, Madhuri who was residing in Delhi.
Back in 2009, a woman who had rented a room at Mehboob's house abducted six-year-old Sonu. Though his family registered an FIR after he went missing, the case was soon closed as they failed to provide any details about the tenant's identity or her residence. After a month-long search, police declared Sonu 'untraceable', reported TOI. Thus, they assumed their son to be dead.
On 18 May 2016, Mehboob received a call from Musa. "I couldn't believe my ears when I heard Musa say, 'I have found your son'. He will forever be an angel for me," said Mehboob.
Sonu's abductor even registered a case of harassment against Musa and put him behind bars for a month, said the TOI report. But, Musa did not give up his efforts to have Sonu repatriated.
Sonu's aunt, Pooja told TOI that the family of Mehboob, who is a motor mechanic, has been residing in New Seemapuri for over a decade. To compensate his low income, he often rented out one of the two rooms in his house. She added,"The woman who kidnapped Sonu had, however, approached Mehboob posing as a widow and had been given the room free of charge."