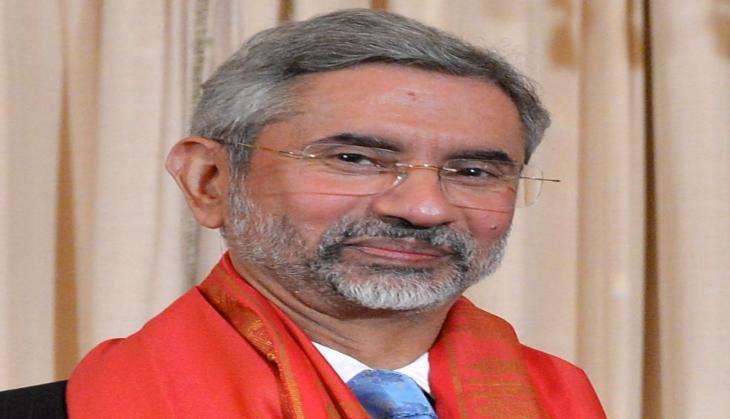 On 27 June, India was formally inducted into the 34-nation Missile Technology Control Regime (MTCR). Foreign Secretary S Jaishankar signed the instrument of accession into the MTCR in a ceremony that was attended by the MTCR chair troika - envoys from France, Netherlands and Luxembourg.
#WATCH India formally joins Missile Technology Control Regime (MTCR)https://t.co/ja97oEfLcf

— ANI (@ANI_news) June 27, 2016
The move comes on the heels of New Delhi being denied membership to the Nuclear Suppliers Group (NSG), owing to hesitation on the part of China.
India's previous attempt to join the MTCR was blocked by Italy - at the MTCR plenary meeting in October 2015. The opposition, credited to the diplomatic crisis surrounding the Italian marines accused of killing Indian fishermen, ended after India allowed both marines to return home.
Like India's NSG bid, the United States and France have also been backing India's MTCR membership.
New Delhi has been keen to become a member of the four export control regimes - the NSG, MTCR, Australia Group and Wassenaar Arrangement.
India's efforts to become a member of the MTCR began after the Indo-US nuclear deal in 2008. But with the nuclear deal stuck over liability issues, New Delhi's bid to become a member of MTCR only gained momentum after April 2015, when the liability issue was resolved and the US lent its full support.
The members of this international non-proliferation regime agreed to admit India early this month, coinciding with Prime Minister Narendra Modi's visit to the US. India's application was thus admitted and there were no objections from any MTCR member under the "silent procedure" - a 10-day period is given by the chair for raising objections to admitting a new member.
What does an MTCR membership mean?
Admission to the MTCR will allow India to buy high-end missile technology and will help realise the nation's aspirations to purchase surveillance drones such as the Predator, made by General Atomics.
Additionally, once India becomes a member of the MTCR, New Delhi will also hold the power to block China's membership in the future - a leverage, many feel, could be used to get Beijing to lift its objections to India's membership to the NSG.
China's application to join MTCR was rejected in 2004 following allegations that it supply missile technology to North Korea.