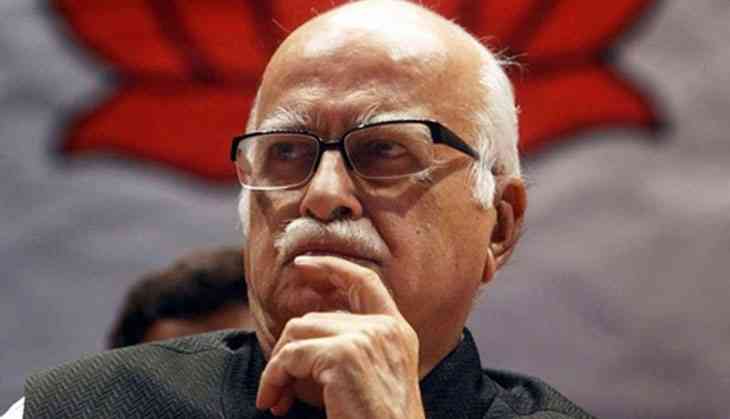 Hours after Bharatiya Janata Party (BJP) veteran Lal Krishna Advani rued that the Pakistani province of Sindh, where he was born, is not a part of independent India, the Congress Party on Monday came down heavily on Narendra Modi and said the former's assertion indicates that he has lost hope on the Prime Minister's efforts to mend the relationship between New Delhi and Islamabad.
"He is indicating that the little hope which was there after Prime Minister Modi came to power that the relation between the two countries will turn good has been lost except increasing tensions on the border, leading the life of our soldiers into danger, the Prime Minister has no strategy to handle Pakistan," Congress leader Mani Shankar Aiyar told ANI.
Aiyer added that the relations between India and Pakistan will remain bitter till the time Narendra Modi has occupied the coveted chair of the Prime Minister.
Another Congress leader Tom Vadakkan echoing similar sentiments said that Adavni has just expressed his views in the public domain.
"He has mentioned that he would like good relations with Pakistan and that is precisely what the BJP has already said in its manifesto. Unfortunately, they failed in that and Advani ji is only pointing out that attempts must be made to improve relations with the neighbouring countries," Vadakkan told ANI.
Earlier in the day, Advani expressed his desire to see improved ties between New Delhi and Islamabad, while lamenting that Karachi, where he was born, was not a part of India anymore.
"There are also some other neighbouring countries besides Bangladesh with which we want to improve relations. I will be happy if our relations with this neighboring nation (Pakistan) improves. Sindh was once a part of India and I was born there, but after independence we lost that part. I will always be unhappy about this," Advani said at the India Foundation Awareness programme in New Delhi.
Hinting indirectly at Pakistan, Advani further said he wishes to build similar relations with 'that country', which India shares with Bangladesh.
This is not the first time when the BJP patriarch has put forth such thought. Earlier, he had said that India is 'incomplete' without Pakistan's Sindh.
"At times I feel sad that Karachi and Sindh are not parts of India anymore. I believe that India appears incomplete without Sindh," Advani had said in January.
Advani had to resign as the BJP president after making controversial remarks about Mohammad Ali Jinnah (Founder of Pakistan) during his visit to Pakistan in 2005.
-ANI