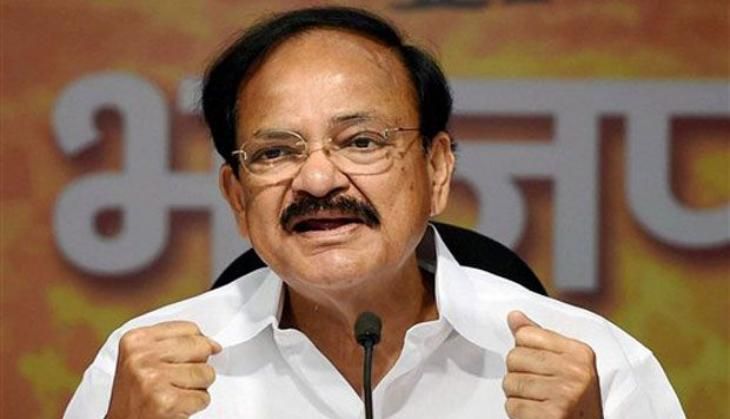 On 25 October, Information and Broadcasting Minister M Venkaiah Naidu slammed the demand of Rs 5 crore made by the Maharashtra Navnirman Sena from director Karan Johar in order to resolve the controversy surrounding the release of his movie Ae Dil Hai Mushkil, starring Pakistani actor Fawad Khan.
"That was a wrong proposal. We don't agree with their proposal. The Maharashtra Chief Minister has also clarified that he was not a part of the proposal that was made by some other party...," Naidu told reporters on the sidelines of an event in Delhi.
Also read - Want to cast Pakistani actors? Pay Rs 5 crore as 'penance': Raj Thackeray tells filmmakers
Stressing that the matter was between "some party" and the "producer", he said the government does not "subscribe to that thinking at all and has no role to play".
The minister was reacting to Raj Thackeray-led MNS asking Johar to donate Rs 5 crore to the army for casting a Pakistani actor in his movie ADHM. He also underscored that it was the state government's duty to provide security as law and order was a state subject.
"Aiding, abetting, funding and training terrorists is not acceptable at all. They want to subvert the country. Why are you doing this? This will be ruinous for you also. Let us join together... why this kind of activity? Terrorism is the enemy of humanity," Naidu said.
Maharashtra Chief Minister Fadnavis has taken the initiative to amicably resolve the problem through discussion, he added. The government wants good relations with all including the neighbours but the "neighbour too has to behave like a good neighbour," he said while hitting out at Pakistan without actually naming it.
Also read - Karan Johar breaks silence over ADHM row, says will not work with Pakistani artistes
MNS chief Raj Thackeray said on 22 October that producers who cast Pakistani artists will have to give Rs 5 crore to the Army relief fund as "penance".
Senior Army officials and veterans were however upset over the force being dragged into politics over films. "All contributions (to welfare fund) are to be voluntary. Extortion is not allowed. We would want people to contribute on their own rather than under any coercion," a senior army official had said on 23 October.
--with PTI inputs