Namit Hans
| Updated on: 13 February 2017, 3:19 IST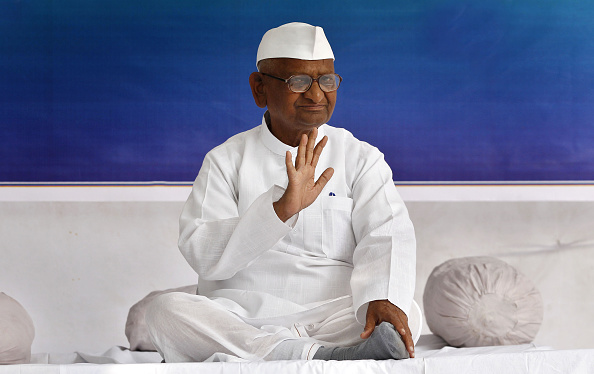 The face of India Against Corruption movement, Anna Hazare has now announced that he will sit on an indefinite hunger strike at Ramlila Maidan, Delhi. He has decided to begin the strike on Mahatma Gandhi's anniversary.
He will be protesting over the Land Acquisition Bill and One Rank One Pension issue (OROP). Earlier this month, he had pledged his support to the ex-servicemen who are protesting at Jantar Mantar over OROP.
OROP is the scheme under which a uniform pension will be paid to all the Armed Forces Personnel who retire in the same rank, irrespective of their date of retirement.
The NDA government had announced that it will implement the OROP scheme once it comes to power. After continuous agitation by the retired officers, Minister of Defence Manohar Parikkar made a statement recently that "good news will soon be coming regarding the OROP issue."
Land Acquisition Bill has been facing extensive opposition from opposition parties and other organisations.
The new bill will give authority to the government to acquire land without seeking consent of affected families. It has specified five categories for which the no consent will be required. These categories are rural infrastructure, defence, industrial corridors, affordable housing and social infrastructure.
According to the current rule, 80 per cent of affected families have to give their consent, failing which no private company can acquire their lands. Similarly, 70 per cent affected families' consent is required in case of public-private partnership.