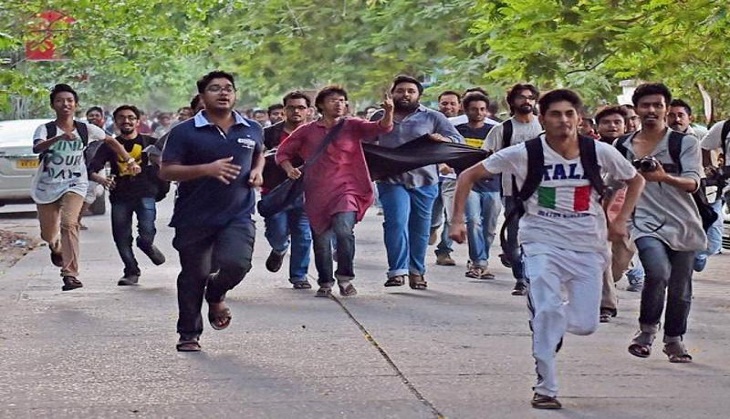 The Akhil Bharatiya Vidyarthi Parishad organised a protest rally on Monday in response to the actions of Jadavpur University students who, last Friday, had protested the alleged molestation of some women on campus by ABVP activists after a screening of Vivek Agnihotri's controversial film on nationalism, Buddha in a Traffic Jam.
ABVP leaders at the rally threatened to chop off the students' legs if they stepped out of the university campus. "The Leftists, students, teachers and a section of nonteaching staff have turned the university into a den of anti-national activities," said Subir Halder, West Bengal secretary of ABVP.
"We will not allow these antinational activities here. We will chop off their legs if they dare to venture out of the university campus," Halder said.
The ABVP and BJP activists marched from Gol Park to the Jadavpur police station, and got into a scuffle with the police when they tried to enter the university, according to The Telegraph.
Meanwhile, on campus, students and faculty members demonstrated against the ABVP's attempt to "saffronise" the varsity.
"We have seen how in the name of screening a movie, the ABVP activists indulged in molesting students. We all have gathered here to resist their evil designs. We are here to resist fascist outfits like the ABVP and the BJP," said a student.