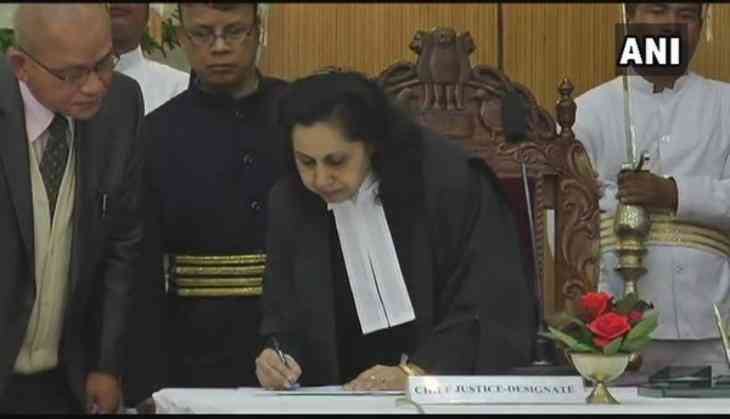 Justice Abhilasha Kumari on Friday was sworn in as the Chief Justice of Manipur High Court.
Manipur Governor Najma Heptulla administered the oath ceremony.
Justice Kumari, who was transferred from the Gujarat High Court, was elevated on Tuesday.
Justice Kumari, a resident of Himachal Pradesh, is the daughter of former state chief minister Virbhadra Singh.
An alumnus of the Delhi University, Justice Kumari obtained a law degree from the Himachal Pradesh University.
She joined the Bar in 1984 and practised in the Himachal Pradesh High Court. She was designated as the additional advocate general for Himachal Pradesh before being elevated as Gujarat High Court judge in December 2005.
--ANI