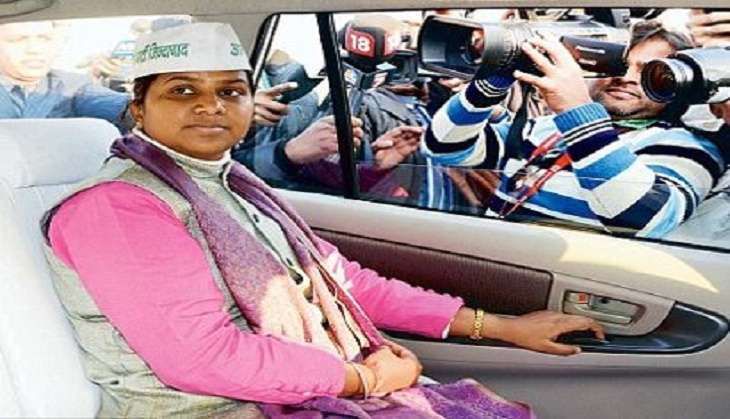 In a surprising move, the Aam Aam Party's (AAP) controversial MLA Rakhi Birla was appointed as the deputy speaker of the Delhi Assembly today.
The post of the deputy speaker was vacant after the Shalimar Bagh MLA Bandana Kumari had resigned from her post. Speaker Ram Niwas Goel had accepted her resignation last week.
It is being speculated that Bandana Kumari resigned taking responsibility for AAP's loss in the Shalimar Bagh North ward in the recent Municipality by-polls.
Birla, who is also an ex-minister, will now take over the post of deputy speaker. Notably, Birla had changed her surname, her original surname was Bidlan. However, during the elections she restarted using her original surname in a bid to showcase her Dalit image among voters.
She was accused of accepting an SUV and her brother was also found to be involved in domestic violence.