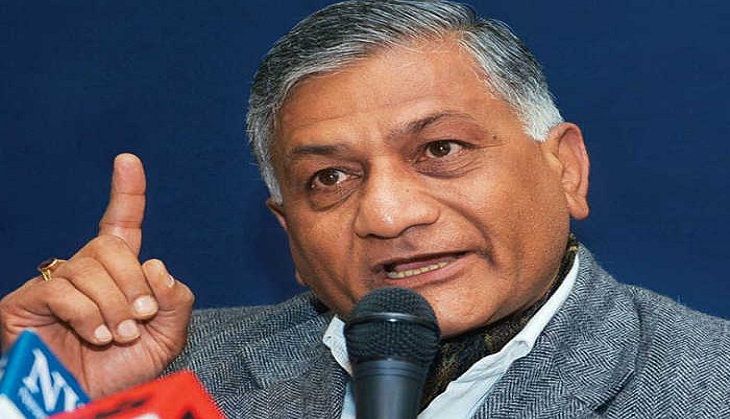 The Aam Aadmi Party, on 4 November, asserted that the mental state of the Minister of State for External Affairs and former Army Chief VK Singh should be examined and he should be admitted to a hospital as "he has gone crazy."
AAP leader Sanjay Singh said, "I don't know who has made VK Singh a minister as he doesn't even know that the election of Sarpanch was not on the basis of a ticket. In Bharatiya Janata Party's 'dalali', he has fallen to such an extent that instead of lamenting on the death of former soldier, he is raising questions on his mental state. They are liars and frauds."
Singh further said that if raising the issue of One Rank, One Pension (OROP), reduction of pension of the soldiers, raising the issue of 6-7th salary of soldiers not implemented, is politics then they would repeatedly do "this politics."
Meanwhile, the Congress also snubbed Singh and said: "It is unfortunate that a retired general of Indian Army is making such comments on soldiers of the Indian Army and humiliating them. The BJP and VK Singh politicise such matters they should stop doing this and should stand with them."
On 2 November, Singh controversially questioned the mental health status of the Ram Kishan Grewal adding that the very issue of OROP should be kept away from politics.
--With ANI inputs
Also read: Ex-serviceman commits suicide over delay on OROP scheme implementation