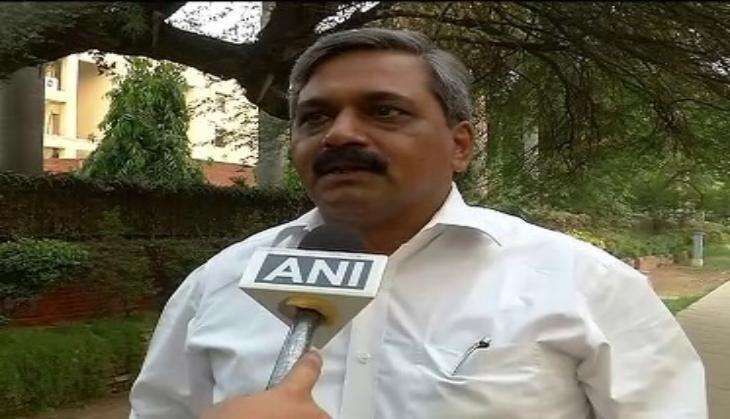 The BJP's Delhi chief, Satish Upadhyay, alleged on Sunday that the Aam Aadmi Party was behind the attacks on churches and gurdwaras in the Capital before the last assembly elections.
Speaking at the district executive meet on Sunday, Upadhyay said: "Religious books were tampered with. Attempts were made to divide the city on religious lines. We saw attacks on churches and gurdwaras. The incidents did not appear serious at that point of time. We got some news of Tilak Nagar AAP workers being involved in such activities."
The BJP is acting on the news that an FIR has been filed against AAP MLA Naresh Yadav for allegedly desecrating a copy of the Quran in Malerkotla, Punjab, on 24 June, according to The Indian Express.
Upadhyay said that party workers must "expose minority appeasement acts and policies of the (Arvind) Kejriwal government". He added: "A movement to this effect will soon be launched in Delhi. Since the day AAP has come to power, it has been playing with religious sentiments of the people".
The BJP is preparing for Delhi's municipal elections next year, as well as bypolls for 21 seats in the Delhi assembly should the Election Commission disqualify 21 parliamentary secretaries, all of whom are AAP MLAs, appointed by the Delhi government.
In his speech, Upadhyay said communal clashes have increased in Punjab since the AAP decided to participate in the assembly elections, with AAP leaders named for inciting these clashes.
He said: "(AAP MLA) Jarnail Singh, especially, has been involved in many mischievous activities in Punjab. AAP leaders have denigrated Punjab to fulfil their political goals. The youth of Punjab have been labelled as drug addicts. As a consequence, they are facing biases within and outside the country. It has become tough for them to land a decent job due to labelling."
He added: "Kejriwal and his party have every wrong intention to ignite communal and religious clashes just like they have done in Malerkotla and Sunder Nagari. They are dividing the society, their game is dangerous and design is evil. They are working towards widening the gap between people of different communities."