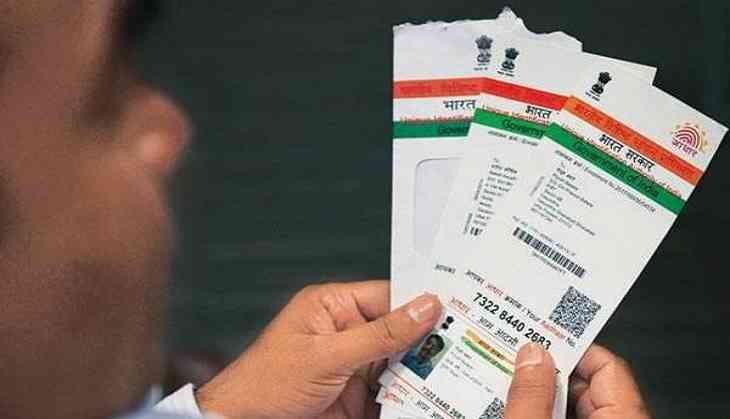 Aadhaar has the potential to transform financial services industry including banking, insurance, lending, payments, according to Internet and Mobile Association of India (IAMAI).
Conventional paper-based Know your customer (KYC) or authentication is a resource-intensive process; in terms of time, manpower and operational expenses. For start-ups looking to provide pan-India services, such a compliance burden can be cumbersome and a bottleneck.
Estimates suggest that in a paperless platform, financial institutions can reduce costs by two to three percent in banking products and 20 to 30 percent in insurance products.
With the deep penetration on mobile based internet connectivity, Aadhaar-based e-KYC and e-Sign will allow financial service providers help hundreds of millions of Indians to instantly open savings accounts, and give them access to various other financial services like investment, insurance, formal credit.
This would bring a large section of the unbanked Indian population under the ambit of formal finance and improve their financial health.
Moreover, the recent market analysis suggests that the paperless applications now have a 300 percent higher conversion into disbursed accounts in comparison to normal online cum offline process.
This is because digital transactions are more efficient in terms of transparency. They enable faster processing and verification, and also lower chances of tampering with digital documents.
IAMAI also stated that biometric based verification and authentication is perhaps the best method to digitally empower the illiterate and semi-literate population; especially in a country where the language differences are often the biggest impediment to communication.
The association is of the view that the biggest impediment to the 10X growth of the industry is paper-based verification and authentication process.
However, IAMAI is aware that there are certain basic problems with the security aspect of Aadhaar.
Many social groups have also hinted at a possible misuse of the Aadhaar data.
The Unique Identification Authority of India (UIDAI) is cognizant of these facts and has taken certain steps to address such concerns.
The association, as the largest representative of the digital sector in India and one of the direct beneficiaries of digitization of industry, is of the view that while the usefulness of Aadhaar is unquestionable, the concerns to have a certain merit.
IAMAI urges UIDAI to initiate multi-stakeholder consultation involving the entire digital ecosystem as soon as possible to discuss the issues pertaining to Aadhaar.
The association expresses optimism over a collective approach that can help iron out the creases in the near future.
-ANI