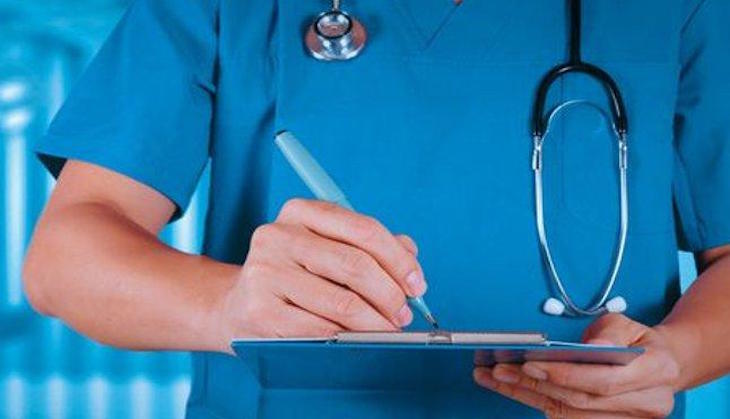 The latest National Sample Survey (NSS) on health insurance released on Monday, shows an unsettling percentage of the country's population not covered under any health insurance scheme.
According to the data, 80 per cent of India's population (86 per cent of the rural population and 82 per cent of the urban population) is not covered under any health insurance scheme, date showed.
The last such data on health insurance, released by the National Health Profile in 2015 and compiled by Central Bureau of Health Intelligence, shows that only around 21.6 crore people as being covered under health insurance. That is less than one-fifth of India's population.
The coverage was also linked to the living standards. Data showed that 90 per cent of the poorest residents in urban areas were not covered while 66 per cent of the richest in urban areas were covered. The report also concluded that poorer households appeared unaware or are beyond the reach of such coverage in both rural and urban districts.
Experts say the reason has been the failure of the Centre-run Rashtriya Swasthya Bima Yojana (RSBY) that boasts of covering more than 10 crore families or about 50 crore people and has been functioning for the last seven years.
Dr Amit Sengupta, General Secretary of the India chapter of the People's Health Movement informed a national daily stating, "Instead, it basically produces an assembly line of patients for the private hospitals and is actively putting our health sector in a crisis. There is global empirical evidence that health systems that pour tax payers money into outsourcing treatment to the private sector, ratchet up the cost of care, while not providing any care to those who need."
What is worrying is that according to the survey, 72 per cent of the treatment provided in rural areas and 79 per cent in urban areas was through private healthcare. Previously, the survey showed that 78 per cent in rural areas and 81 per cent in urban areas went for private healthcare. That is a marginal decrease in the dependence on private sector.
The hurdles to access medical treatment and insurance, the paper shows, were 'financial constraints,' reported by over 50 per cent of the population in both rural and urban areas, "lack of medical facility in the neighbourhood," accounting for 15 per cent of all cases in rural areas.