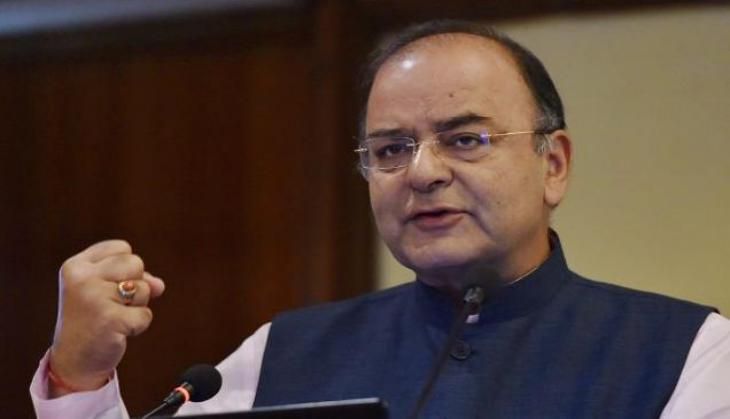 Following an approval of the Seventh Pay Commission recommendations for over one crore government employees and pensioners, Finance Minister Arun Jaitley addressed a press conference on 29 June to brief the media about the hike on salaries and pensions.
Here are the key highlights from Arun Jaitley's press briefing:
1. Government salaries will be distinctively higher than market salaries, after Seventh Pay Commission recommendations.
2. Joint Secretary and director level employees to get 23.6% hike.
3. The annual burden on exchequer of the 7th Pay Commission award would be Rs 1.02 lakh crore.
4. Government will ask the personnel department, and other ministries to decide non-pay and pension issues.
5. The minimum monthly pay has been reportedly fixed at Rs 18,000 - up from the current Rs 7,000 - while the maximum pay has been fixed at Rs 2.5 lakh for the senior-most civil servant.
6. This Pay Commission would benefit 47 lakh government employees and 53 lakh pensioners.
7. These Recommendations will be implemented from 1 January 2016.
8. The Cabinet also approved the Model Shops and Establishments (Regulation of Employment and Conditions of services) Act 2015 that will now allow shops, malls, restaurants with more than 10 employees open 24/7 for 365 days.
9. The law will also enable women to work during the nights at offices with compulsory cab services and other workplace facilities for them.
10. The law covers establishments employing 10 or more workers except factories.