Raza Naqvi
| Updated on: 20 August 2015, 14:00 IST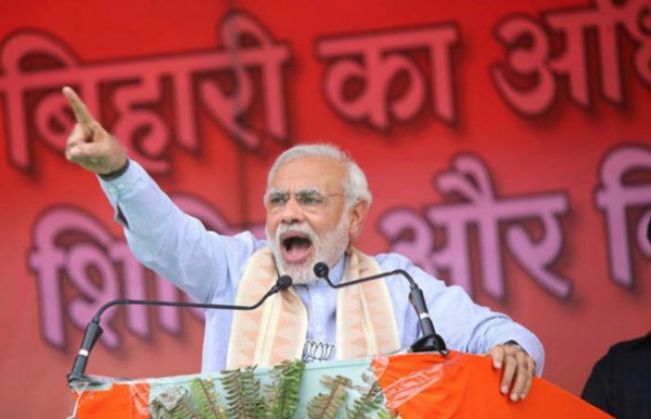 When Prime Minister Narendra Modi announced a Rs 1.25 lakh crore package for Bihar during a rally in Arrah on 18 August, critics alleged that the announcement was an attempt to woo voters ahead of the Bihar assembly elections.
Instead, they argue, the state needs special status and not a special package, because the money is a one-time investment and has no long term effect.
Here's why Bihar needs special status
1. Tax concessions and finances
The special status will help Bihar get various tax concessions which will help encourage investments in the state, and concession on excise duty, which will attract industries to the state.
In terms of finances, a special status state needs to contribute only 10 per cent instead of 70 per cent to central schemes, gets 90 per cent instead of 70 per cent from central schemes.
2. Demographic constraints
Bihar meets the criteria for special status because of its geographical isolation, inaccessible terrain and poor resource base. It also has poor infrastructure, but a probably large market
3. Lack of education
Bihar fares worst on most parameters of development. In terms of education, only 51 per cent of children enrolled in its primary schools actually attend school; 13% are not enrolled at all.
The Annual Status Education Report had found that 59 per cent of primary school children in Bihar do not even have textbooks.
Also, 12 percent of Indians aged younger than 6 are in Bihar, so the state is young and ready to grow.
4. Slow economic growth
Though Bihar has shown some recent economic progress, it is still a poor state. Unmet demands are so high that it will take many years for the state to stand on its own feet, irrespective of its present growth rate.
5. It is a 'BIMARU' state
Bihar is one of the BIMARU states and has been lagging in various social indicator averages of India, including health, education, sanitation, agriculture, industry, servicing, etc. Special status will give it a real push for improvement.
The state also lacks industry due to a lack of mineral resources, and even agriculture-related industries are not developed.
Bihar is heavily agriculture-dependent, but is prone to flooding and silting, so agricultural land is not very productive. Many acres of land are lost every year to silt and floods.