Somi Das
| Updated on: 13 February 2017, 4:02 IST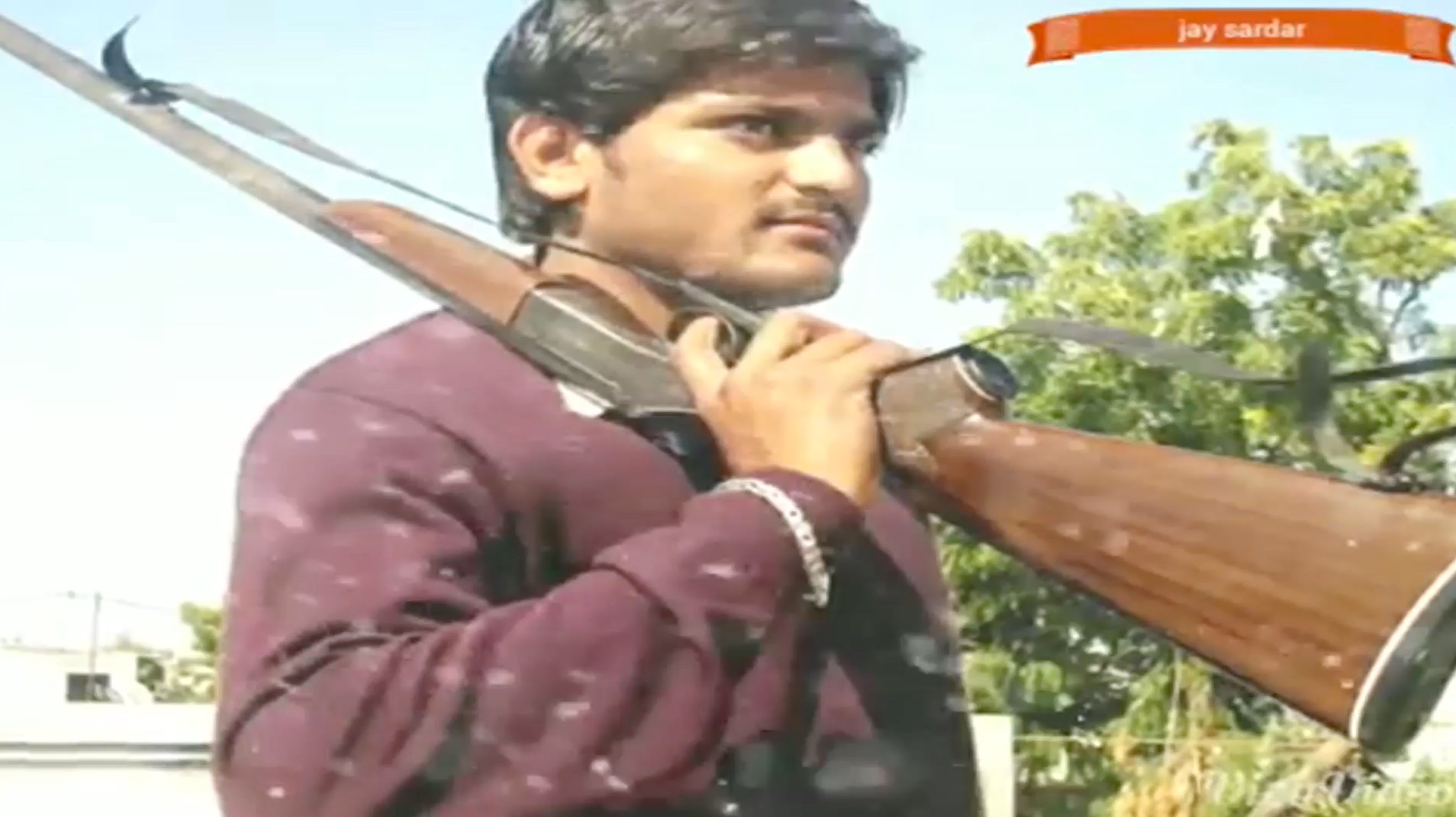 A 22-year-old with a double barrel slung on his shoulders. A man who opens his mouth only to spew vitriol. True to style, Hardik Patel, leader of the Patidar reservation movement, has threatened a nationwide agitation if the politically and economically strong Patel community isn't accorded reservation. His explosive statements reveal exactly why his ideas of justice are inflammatory and detrimental to harmony.
Here are five reasons that prove how dangerous he could be if given too much attention.
1. Call for violence
The convener of the Patidar Anamat Andolan Samiti has time and again called for violence. He has always threatened the state government with 'Bhagat Singh-like violence' if his demands are not met.
His supporters indulged in violence following his detention on August 25, in Ahmedabad, which led to nine deaths. Yesterday, at the Capital, he openly declared, "Jahan haar pehna wahil haar shuru. Haar chhodo aur talwar nikalo, Yahan pe talwar se baatein chalti hain.(Don't greet me with garlands. Take your swords. The language of swords )"
2. The "ma-behen" drama
Hardik Patel seems to be so concerned about women' izzat that he doesn't mind indulging in moral policing and taking the law in his own hands. In fact, he claims to have dealt with and disposed off some 6,000 cases of sexual harassment from Mandal and Viramgam in his two-year stint as Viramgam region president, till 2014. How he has achieved that feat can be explained by his yesterday's statement, "If somebody touches our women, we break their hands. Kitne haath tode maine, maloom?" Not just that, he also urged women to join his movement with their "belans".
3. A strong sense of Hindu identity, support for identity politics
While claiming to be a messiah of the political and economic rights of the Patel community, this young man seems ignorant about the fact that our Constitution upholds secularism as a basic tenet. His views on Muslims are a glaring example, "India is basically for Hindus. I have no problem if the Muslims want to live in India as APJ Abdul Kalam. If they will live like Dr Kalam, we would love them. However, if they would want to live like Dawood then we will make it miserable for them." No wonder then that in an interview to the Indian Express, he proclaimed his admiration for Babu Bajrangi, a Bajrang Dal leader and an accused in the Naroda Patiya massacre. He stated that people like Bajrangi are needed to protect the Hindus.
4. Confused political allegiances
He likes Raj Thackeray and Nitish Kumar. However, he is a bit flustered when informed about the duo's inherently different political ideologies. Even when told about Thackeray's hatred for people from Bihar, represented by Nitish Kumar, he told The Times of India, "I have taken the name of Nitish Kumar as he is part of our community. I took Raj Thackeray's name as I like his style. I like Narendra Modi's kurta. What's wrong in it?" He is also fond of Delhi Chief Minister Arvind Kejriwal's views but says AAP's politics is too mild to make a difference.
He is now working towards aligning Jats, Kurmis and Gujjars from other states to put pressure on the government to give them OBC status. Alpesh Thakor, an OBC leader who has been opposing Hardik's demands of reservation, and belongs to Endla village, of the same Viramgam-Mandal region from where Hardik hails, told the Indian Express, "Hardik is whimsical. He joins any person or group, from which he can gain prominence, whether the BJP, Congress or AAP. In fact, around two months ago, I organised a rally of the Thakor community in Viramgam and Hardik put up a board welcoming the rally."
5. Harbours dangerous political designs
Though Hardik has denied allegations of covert support to political parties, he does harbour desires to play an important political role. This is evident from his statements to a crowd of 5 lakh Patidars in Ahmedabad on Augusr 25, "In the next elections, the lotus will not bloom."
When asked if plans to launch political party, he told the Indian Express that when he has the remote control (support of Patels) there was no reason he had to launch a new party. Terming the 182 Assembly seats in Gujarat as channels and the Patel votebank as a remote control, he said: "I want to use my remote to change 182 channels."