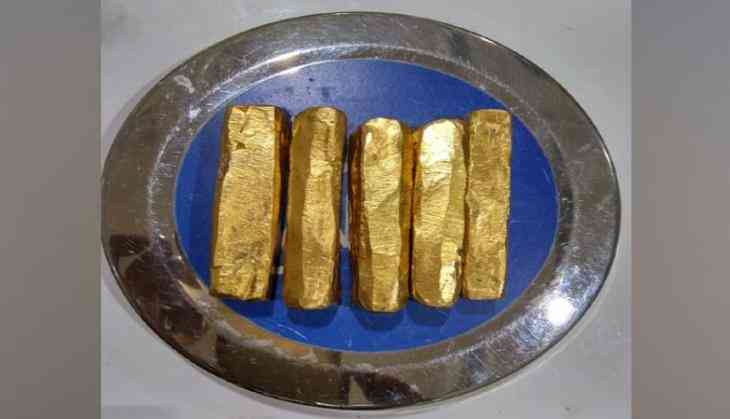 The Customs at Biju Patnaik International Airport has recovered gold bars weighing approximately 708 grams concealed in the rectum of a woman passenger travelling from Dubai on Sunday. The value of the recovered gold is close to Rs 24 lakhs.
"The total weight of the gold was ascertained as 707.670 grams having the purity of 99.9 per cent and valued at Rs 23,89,799" said the press note from Customs.
According to the Customs Department, the officials of its Air Intelligence Unit at Bhubaneswar while acting on an intelligence input intercepted a lady passenger hailing from Maharashtra who arrived at Bhubaneswar from Dubai via Delhi on an Air India flight on March 3.
Upon her search, the officials found three capsules wrapped with black adhesive tapes containing five pieces of gold bars of foreign origin concealed in her rectum.
Further investigation is underway.
-ANI