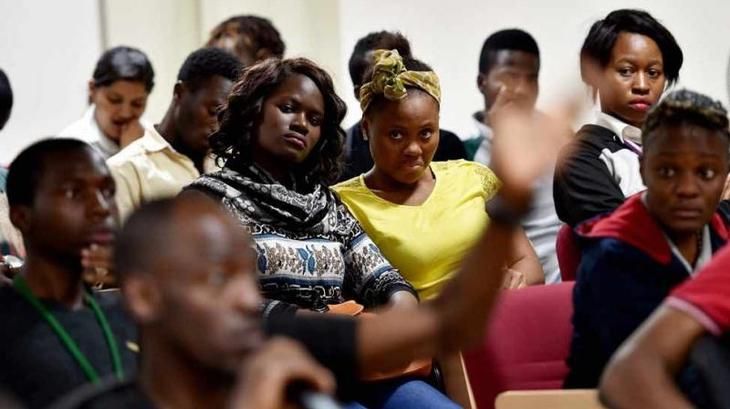 Four men and a boy have been arrested in connection with the attacks on Africans at the south Delhi village of Rajpur Khurd on Thursday, when at least seven Africans were injured.
This is the first set of arrests in the case and came after Union home minister Rajnath Singh Singh spoke to Delhi police chief Alok Verma.
The Delhi police had on Saturday claimed that there was no racist angle to the attacks on the Africans, who were beaten with cricket bats and iron rods, but instead described the incidents as 'minor scuffles' provoked by the "loud music and public drinking" of the victims, according to The Telegraph.
Rajnath Singh tweeted on Sunday: "Spoke to Commissioner of Police, Delhi regarding the incidents of physical assault against certain African nationals. Such incidents are condemnable. Instructed CP Delhi to take strict action against the attackers and increase patrolling in these areas to ensure security of everyone."
The five arrested will now be questioned, said a police official. They have been booked for criminal intimidation and assault if convicted, could be jailed for up to seven years.
Junior foreign minister VK Singh said on Sunday that the media has 'blown up' the incident. He tweeted: "Had detailed discussions with Delhi Police and found that media blowing up minor scuffle as attack on African nationals in Rajpur Khurd... why is media doing this? As responsible citizens let us question them and their motives."
However, external affairs minister Sushma Swaraj, in an effort to rescue India's ties with African nations, said she had spoken to the home minister and Delhi lieutenant-governor Najeeb Jung. "They assured me that the culprits will be arrested soon and a sensitisation campaign will be launched in areas where African nationals reside," she tweeted.
The Association of African Students in India has called a protest in Delhi on Tuesday. Last week, after a Congolese national was killed in Delhi after a dispute with an autorickshaw driver, African diplomats threatened to boycott the government's Africa Day event.