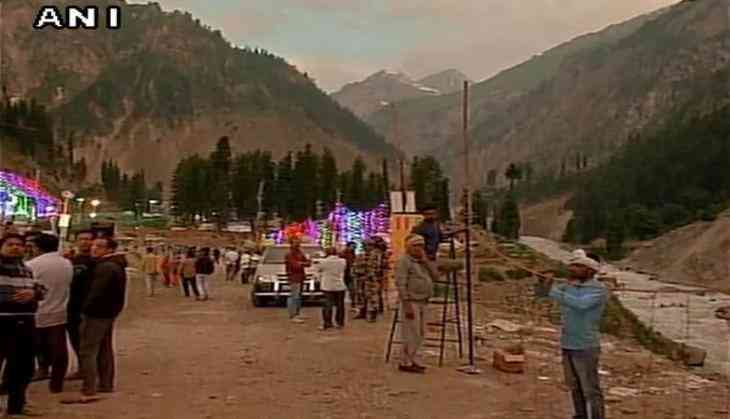 Amid ongoing unrest in Jammu and Kashmir, the 35th batch of Amarnath pilgrims consisting of 132 pilgrims left for Kashmir Valley from Jammu on Friday morning under the supervision of tight security arrangements.
This was the second last batch of pilgrims that left from the state while the last batch will leave tomorrow.
In another yatra started from Poonch, the devotees continued to throng Buddha Amarnath Yatra with proper security arrangements in place.
A group of terrorists had earlier opened fire at a bus carrying the Amarnath pilgrims in the Anantnag district and killed seven pilgrims including five women.
The incident occurred on July 11 at 8:20 pm when the bus, carrying 17 pilgrims from Baltal to Mir Bazar, became victim to the terror attack.
-ANI