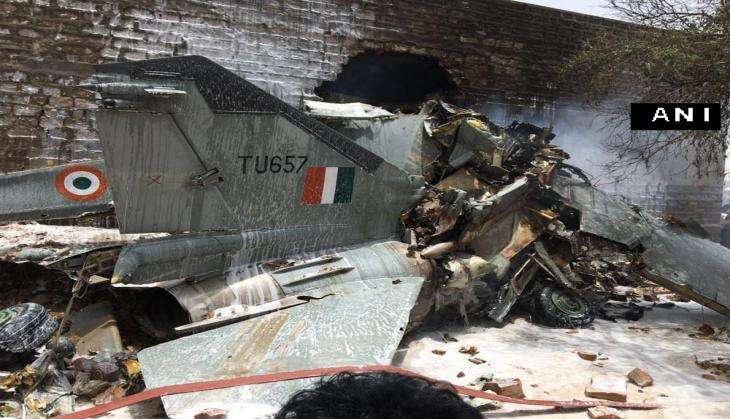 On 13 June, a MIG-27 crashed in Kudi Bhagstani area in Jodhpur. According to initial reports, the pilot managed to eject himself from the aircraft.
The pilot, who has been identified as Flight Lieutenant Deepak Kandpal, has been admitted to the Indian Air Force hospital.
Three other people have been injured in the crash, which also damaged two houses.
The plane crashed near a house in an open area in Mahaveer Nagar, SHO Basni Police Station Rajesh Yadav told PTI.
The pilot, who was on a routine training mission, reported a technical problem with the aircraft and sought priority landing. However, he had to eject from the craft after the engine failed, IAF sources said.
The area has been cordoned off and police officials have reached the spot. The Indian Air Force has ordered an inquiry into the crash.
--With PTI inputs