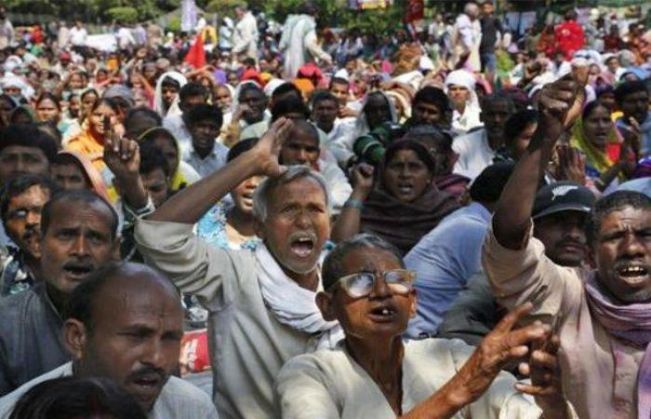 Over 25,000 farmers belonging from the Mathura region in Uttar Pradesh have sought President Pranab Mukherjee's permission to commit suicide on Independence Day. The farmers lost their land during the construction of the Gokul Barrage.
The farmers from 11 villages have been protesting for 17 years as they were promised Rs 800 crore compensation against the acquisition of 700 acres of land for the construction of the Gokul Barrage, reported The Times of India.
Over 40 farmers from the same region committed suicide in the beginning of this year when their crops were destroyed because of unseasonal rains.
After repeated pleas to the state and central governments met no response, the farmers sent a letter to the President on 9 August.
Prime Minister Narendra Modi had addressed a rally in Mathura in May. He promised facilities like electricity, water and soil health cards to the farmers.